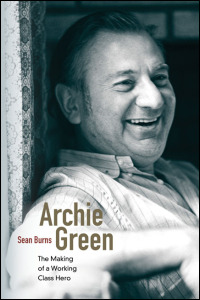 The Working Class Studies Association has awarded Sean Burns's Archie Green: The Making of a Working-Class Hero a 2012 CLR James Award for Best Book.
Archie Green celebrates one of the most revered folklorists and labor historians of the twentieth century and captures the many dimensions of Green's remarkably influential life and work.
Sean Burns is a teacher, musician, and gardener. His research and teaching interests center on the history, culture, and politics of progressive social movements. His band, Professor Burns and the Lilac Field, is rooted in Berkeley, California.