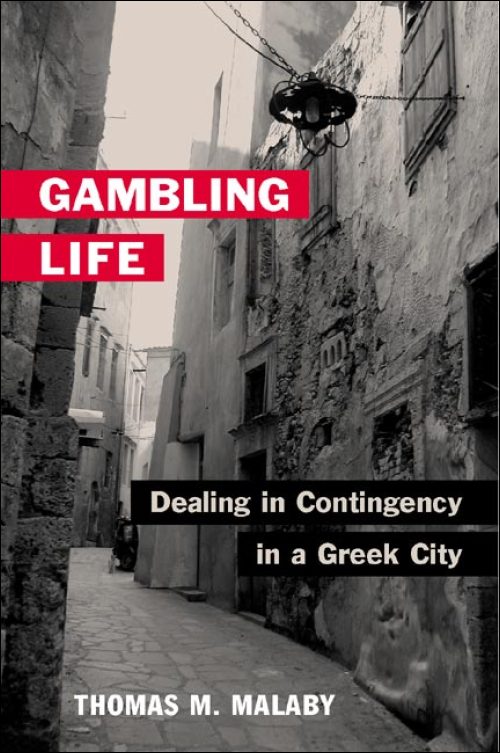 Gambling Life
Dealing in Contingency in a Greek City
How individuals and groups confront uncertainty in all areas of their lives
Cloth – $33
978-0-252-02828-1
eBook – $19.95
978-0-252-09179-7
Publication Date
Cloth: 06/02/2003
About the Book
The first ethnography devoted to the practice of gambling as its core subject,
Gambling Life
considers the stakes of social action in one community on the island of Crete.
Backgammon cafés, card clubs, and hidden gambling rooms in the city of Chania provide the context for Thomas M. Malaby to examine the ways in which people confront uncertainty in their lives. He shows how the dynamics of gambling -- risk, fate, uncertainty, and luck -- are reflected in other aspects of gamblers' lives from courtship and mortality to state bureaucracy and national identity.
By moving beyond risk and fate as unexamined analytical categories, Malaby presents a new model for research concerning indeterminacy, seeing it as arising from stochastic, performative, and other sources. Gambling Life questions the longstanding valorization of order and pattern in the social sciences.
About the Author
Thomas M. Malaby is a professor of anthropology at the University of Wisconsin at Milwaukee. He is the author of Making Virtual Worlds: Linden Lab and Second Life.
---