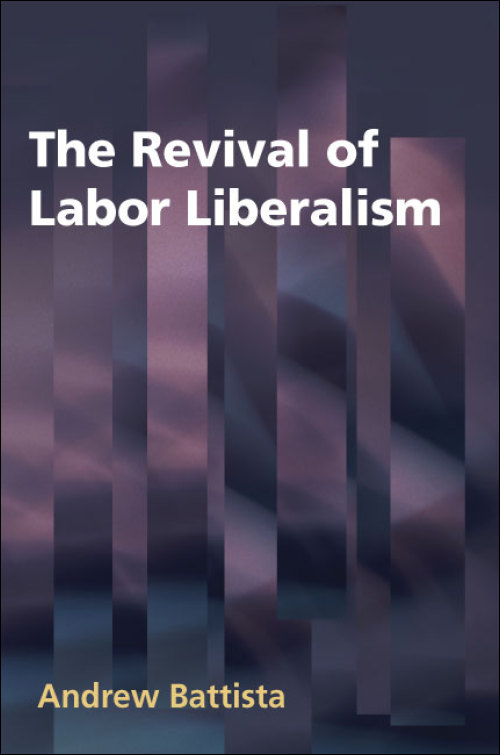 The Revival of Labor Liberalism
The labor-liberal alliance in late twentieth-century American politics
Cloth – $49
978-0-252-03232-5
Publication Date: March 2008
About the Book
The Revival of Labor Liberalism
is a careful analysis of the twentieth-century decline of unions and liberals and the important efforts to revive their political fortunes. The break in the labor-liberal coalition in the late 1960s paved the way for an ascendant Republican Party and linked business and conservative interests bent on revising earlier policies implemented by the New Deal and the Great Society. Divided by politics and new social movements in the late 1960s, unions and liberals united in several new political organizations between the mid-1970s and mid-1980s in order to rebuild their coalition and its influence. This is the first book to chronicle the efforts of these organizations, which include the Progressive Alliance, Citizen Labor Energy Coalition, and National Labor Committee.
Drawing from extensive documentary research and in-depth interviews with union leaders and political activists, Andrew Battista argues that these new organizations made limited but real progress in reconstructing and strengthening the labor-liberal coalition. He also shows that their restorative efforts were closely tied to factional conflicts in the labor movement. Although the labor-liberal alliance remains far weaker than the rival business-conservative alliance, Battista emphasizes its crucial role in labor and political history since 1968. In focusing on this evolving partnership, this study provides a broad analysis of factional divisions among both unions and liberals and considers the future of unionism and the labor-liberal coalition in America.
About the Author
Andrew Battista is an associate professor of political science at East Tennessee State University.
Reviews
"Battista's well-researched, informative account of labor's political struggles illuminates an important dimension of industrial relations history. Highly recommended."--
Choice
"Battista's analysis of attempts to rebuild a labor-liberal coalition provides considerable new information about the role played by union leaders and their reformer counterparts."--
Industrial and Labor Relations Review
"[Battista] provides a rich discussion of political rivalries between the dominant and dissident wings of labor, competition over institutional resources, and the coordination of position-taking between labor liberals and non-labor liberals."--
Journal of American History
"I recommend the book—certainly anyone who lived through the last four or five decades and possesses a scholarly interest in American politics will find themselves informed."--
Journal of Sociology and Social Welfare
"Battista's focus on the forty years after 1968 offers readers new insights into efforts by labor liberals to reconstruct the alliance to fir the contemporary political environment. . . . Highly readable."--
Labor Studies Journal
"An important source both for historians and labour-liberal activists."--
Labour/Le Travail
---
Blurbs
"The Revival of Labor Liberalism is a well-focused narrative history of the liberal-labor coalition during a time of great political and economic change. Anyone who is interested in understanding the development of liberalism and labor politics over the last forty years will find this book exceptionally useful."--Taylor E. Dark, author of The Unions and the Democrats: An Enduring Alliance

"An innovative analysis of the social bases of liberal unionism, The Revival of Labor Liberalism addresses an important question: What happened to the liberal-labor coalition after the late 1960s and early '70s? Rejecting the simple and too often assumed answer that the coalitions simply collapsed, missing an opportunity to achieve many of the long-time goals of the New Deal-coalition, Battista sets out to show that the left-liberal wing of the labor movement enjoyed a resurgence in the mid-1990s, which itself grew out of a number of different left-liberal-labor alliances that were forged in the late 1970s and '80s."--Peter B. Levy, author of The New Left and Labor in the 1960s
---