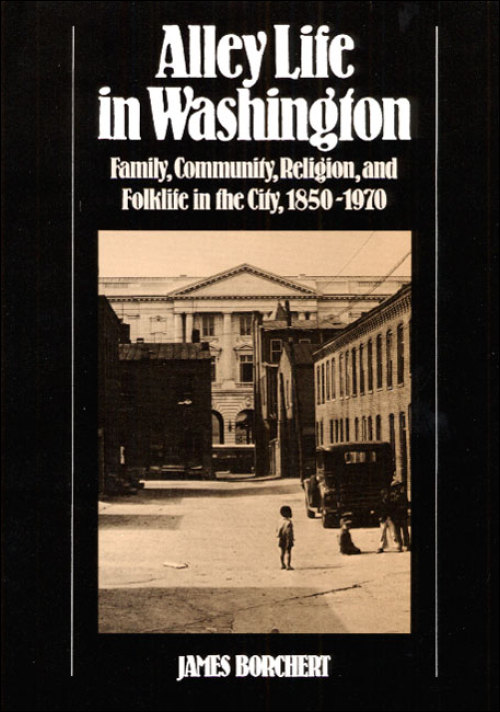 Alley Life in Washington
Family, Community, Religion, and Folklife in the City, 1850-1970
The lives and culture of Black alley dwellers in the nation's capital
Paper – $28
978-0-252-01003-3
eBook – $19.95
978-0-252-05490-7
Publication Date
Paperback: 01/01/1982
About the Book
Forgotten today, established Black communities once existed in the alleyways of Washington, D.C., even in neighborhoods as familiar as Capitol Hill and Foggy Bottom. James Borchert's study delves into the lives and folkways of the largely alley dwellers and how their communities changed from before the Civil War, to the late 1890s era when almost 20,000 people lived in alley houses, to the effects of reform and gentrification in the mid-twentieth century.
About the Author
James Borchert is an associate professor of community studies and history at the University of California, Santa Cruz.
Reviews
"Alley Life in Washington is first-rate, definitive, and a welcome addition to that short shelf of books that places high value on black life at the folk level. It deserves the attention of all those seriously interested in black and urban life."--Al-Tony Gilmore, Washington Post

"A significant contribution to the literature of black urban history." -- Journal of Interdisciplinary History.
---