Fieldwork
Paper – $24
978-0-252-01372-0
Publication Date
Paperback: 01/01/1987
About the Book
Fieldwork deals with the practical, mechanical, ethical, and theoretical aspects of collecting data. Jackson discusses how fieldworkers define their role, how they relate to others in the field, and how they go about recording for later use what occurred in their presence. This treatment offers an abundance of useful information to those who do folklore fieldwork as well as those who work in any of the other social sciences or humanities. An appendix relates the author's own experiences while documenting Texas's death row.
About the Author
Bruce Jackson
is director of the Center for Studies in American Culture, State University of New York at Buffalo. A past president of the American Folklore Society, he is the editor of the
Journal of American Folklore
and the author, editor, producer, and director of numerous books, articles, records, and films.
---
Also by this author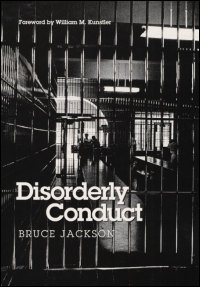 Reviews
---
Blurbs
"Fieldwork is a valuable, easy-to-read guide for the novice and a refresher course for the more experienced fieldworker. Jackson provides practical information on the mechanics of recording and photography as well as a thoughtful discussion of the human and ethical dimensions of fieldwork and offers much commonsense advice."--Edward M. Bruner, co-editor of The Anthropology of Experience
---