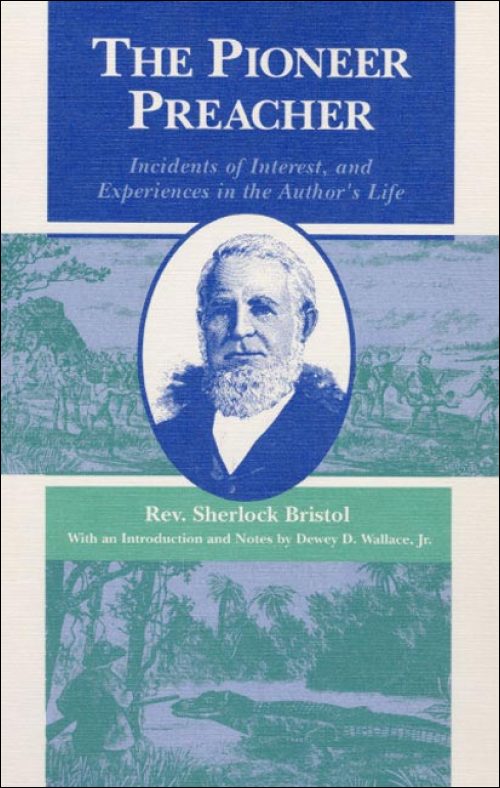 The Pioneer Preacher
Incidents of Interest, and Experiences in the Author's Life
Introduction and notes by Dewey D. Wallace, Jr.
Paper – $26
978-0-252-06091-5
Publication Date
Paperback: 01/01/1989
About the Book
Originally published in 1887, The Pioneer Preacher is a lively account of a Congregationalist minister's attempts to lead a sin-free existence on the American frontier.
Sherlock Bristol (1815-1906) was a California gold miner, wagon train captain, Wisconsin farmer, Idaho rancher, Indian fighter, abolitionist, and Oberlin-trained clergyman. While serving a series of churches in the East, he periodically cured himself of "nervous disorders" by journeying out West. He only broke the Sabbath once---during an Indian attack!
Reflecting in his memoirs the exploits of Daniel Boone and Davy Crockett, Bristol delights in recounting his adventures, ecclesiastical or otherwise. He vividly recalls his redemption in the wilderness where he enjoyed having "little opportunity for reading books or mental exercise, and an abundance of calls for muscular employment." Greatly influenced by the evangelist Charles G. Finney at Oberlin, Bristol tried to teach miners and frontiersmen the principles of revivalism, postmillennialism, and perfectionism. In The Pioneer Preacher he shares his own disputatious views on abolition, American Indians, temperance, and other issues of his day.
---