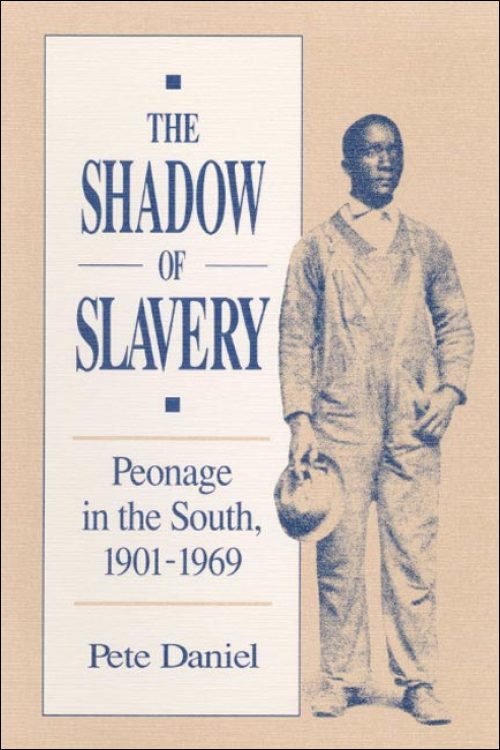 The Shadow of Slavery
Peonage in the South, 1901-1969
New preface by the author
An indictment of twentieth-century debt servitude
Paper – $35
978-0-252-06146-2
Publication Date
Paperback: 01/01/1990
About the Book
Whether peonage in the South grew out of slavery as an unavoidable interlude between bondage and freedom, or whether employers distorted laws and customs to create debt servitude, most Southerners quietly accepted peonage. To the employer, it was a way to control laborers. To the peon, it was a bewildering system that could not be escaped without risk of imprisonment, violence, or death.
In a series of case studies and histories, Pete Daniel re-creates the neglected and frightening world of peonage. As he shows, peonage grew out of labor settlements following emancipation, when employers forbade croppers to leave plantations because of middling debt (often less than $30). At the turn of the century the federal government acknowledged that the labyrinth of local customs and laws binding men in debt was peonage. They outlawed debt servitude and slowly moved against it, but disappearing witnesses and acquitted employers prevented change. Daniel also explores the persistence of peonage due to the corruption and apathy of law-enforcement, racist traditions in the South, and the impotence of theJustice Department.
About the Author
Pete Daniel
is a curator in the Division of Work and Industry at the National Museum of American History and past president of the Organization of American Historians. He is the author of
Dispossession: Discrimination against African American Farmers in the Age of Civil Rights
and
Breaking the Land: The Transformation of Cotton, Tobacco, and Rice Cultures since 1880
.
---
Also by this author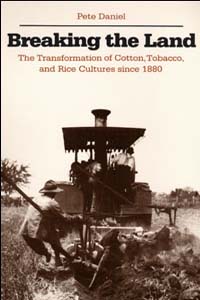 ---