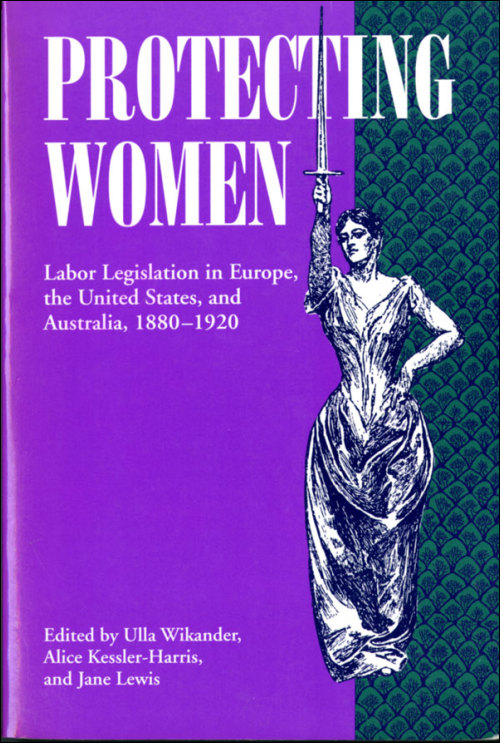 Protecting Women
Labor Legislation in Europe, the United States, and Australia, 1880-1920
Paper – $33
978-0-252-06464-7
Publication Date
Paperback: 01/01/1995
About the Book
Enacted in almost every industrial country a century ago, protectivelegislation directed toward women provoked bitter controversy, pitting menagainst women, women against women, and elected officials against politicalparties. Strong conflicts arose over what constituted "protection." Doesthis kind of legislation help preserve women¹s capacities to mother, or isit intended to preserve men¹s jobs? Does protective legislation help achieveworkplace equality? Does it give the state the right to intrude into privatefamily life and, if so, how far?
In this international collection, thirteen historians explore the origin andarray of protective labor legislation directed at women. The authors analyzeideologies, attitudes, and effects of legislation across women¹s classes,among employers and workers¹ organizations, and in both bourgeois andsocialist feminist groups. Their essays raise profoundly disturbingquestions and provide startling insights as to why the debates thatoriginated more than a hundred years ago are still unresolved. Thecontributors are from Australia, Austria, Denmark, Germany, Great Britain,Greece, the Netherlands, Norway, Sweden, Switzerland, and the United States.
About the Author
Ulla Wikander is an associate professor of economic history at Uppsala University, Uppsala, Sweden. Alice Kessler-Harris is a professor of history and the director of women¹s studies at Rutgers University, New Brunswick. N.J. Jane Lewis is a professor of social policy at the London School of Economics.
Reviews
"Superb. . . . Illuminates the ways that motherhood as cultural role, publicdiscourse, political strategy, and lived experience intersected with welfarestate development, labor market expansion, and definitions of citizenship."--Eileen Boris, author of Home to Work: Motherhood and the Politics of Industrial Homework in the United States
---