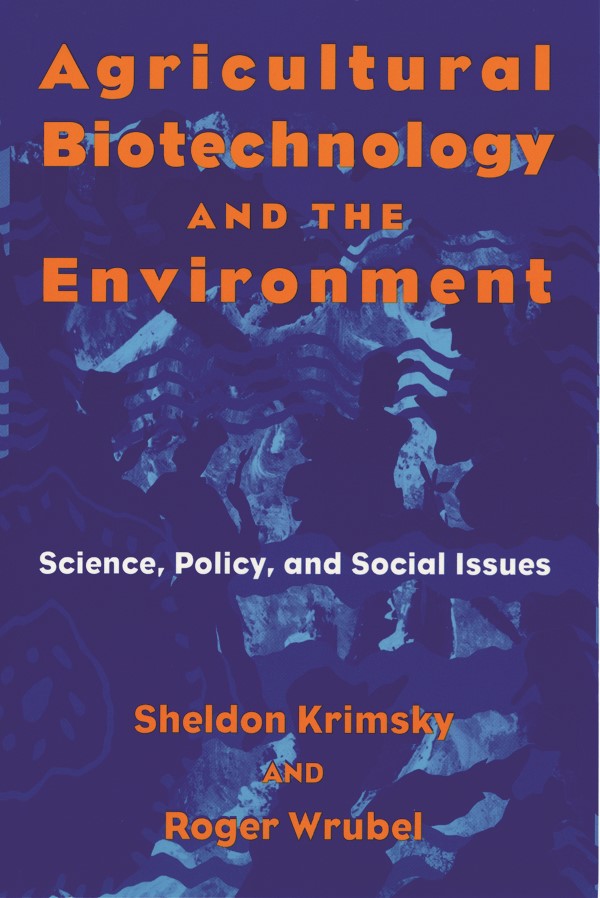 Agricultural Biotechnology and the Environment
Science, Policy, and Social Issues
Paper – $32
978-0-252-06524-8
Publication Date
Paperback: 01/01/1996
About the Book
Probing the profitable new science of creating--and altering--life forms
"Extraordinarily well documented . . . remarkably clear. This is the most comprehensive coverage of these issues to date. It will be required reading for some time." -- Lawrence Busch, Michigan State University
"Krimsky and Wrubel not only describe the components of agricultural biotechnology, they address and analyze controversies involving the risks and benefits of new technologies. Coverage of technical to social components of agricultural biotechnology is unusually complete and thorough. Their even-handed and comprehensive approach to these topics is rare and extremely valuable." -- Richard Weinzierl, University of Illinois
Modern agriculture is being transformed by the genetic alteration of seeds, animals, and microorganisms, a process that has produced such products as flavor saver tomatoes and crops resistant to specific insects or herbicides.
Agricultural Biotechnology and the Environment is the first comprehensive overview of the ongoing transformation of agriculture, exploring the impact of genetic engineering from scientific, social, ethical, and ecological perspectives.
Sheldon Krimsky and Roger Wrubel detail the impact the new generation of products is expected to have on agricultural practice and the environment and assess the degree to which current trends in biotechnology match earlier expectations. They also analyze the social and political response to innovations resulting from genetic technology.
Closely examined in each of three areas--transgenic plants, genetically engineered microorganisms, and transgenic animals--are technical and scientific problems, social controversies, and anticipated environmental impacts.
An objective, detailed look at a subject of interest to a broad spectrum of readers, Agricultural Biotechnology and the Environment will be of interest to researchers in the new biotechnology fields as well as to educated general readers and policymakers.
A volume in the series The Environment and the Human Condition
---