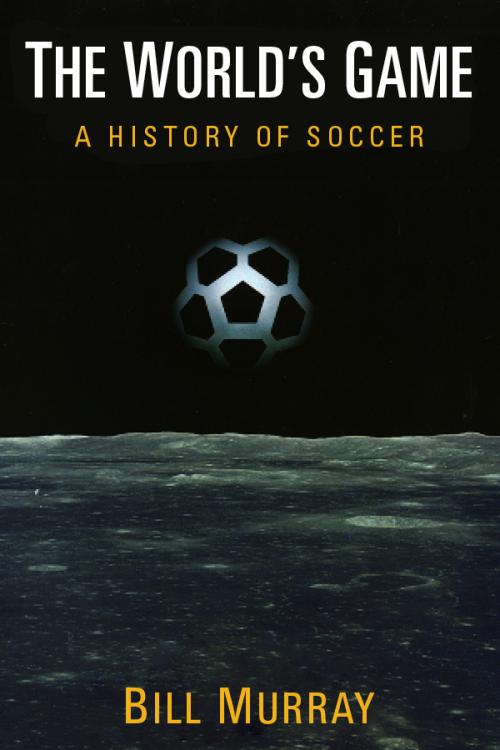 The World's Game
A History of Soccer
The well-known Australian sports historian Bill Murray shows in this readable history of how soccer has become the world's most popular sport
Paper – $24
978-0-252-06718-1
Publication Date
Paperback: 01/01/1998
About the Book
Known as much for the emotional outbursts and violence of its fans as for its own stars, soccer (or football, as it is known outside the United States) is a global game. Its international controlling body, FIFA, boasts more members than the United Nations.
Bill Murray traces the growth of what during pre-industrial times was call "the simplest game" through its codification in the nineteenth century to the 1994 World cup, held for the first time in the United States. Murray weaves the sport's growth into the culture and politics of the countries where it has been taken up, analyzing its reputation as a game that has seen more riots and on-field brawls than all other types of football combines. He vividly illustrates how soccer has become the world's more popular sport, one that has resisted the interference of politicians, dictators, and profiteers and - more recently - the demands of television, through which it has spread to virtually every corner of the globe.
The World's Game will be entertaining and enlightening to anyone from the most avid, knowledgeable fan to those who merely hope to learn a little about the sport.
About the Author
Bill Murray, senior lecturer in history at La Trobe University, Bundoora, Victoria, Australia, is a well-known sports historian who has published widely in sport and politics in the 1930s and on the Olympic Games. His books include The Old Firm: Sectarianism, Sport and Society in Scotland and Glasgow's Giants: 100 Years of the Old Firm.
Reviews
"He has masterfully rendered the complexities of soccer's history into a single vividly written story."--Benjamin G. Rader, author of
Baseball: A History of America's Game
.
"A landmark work on the sport of soccer."--John Haydon,
The Washington Times
.
"Witty and passionate, scholarly and literate. . . . The most satisfying book on football that has ever come to my attention."--J. Neville Turner,
Bulletin of the Australian Society for Sport History
---
Blurbs
"Bill Murray has accomplished the seemingly impossible. He has masterfully rendered the complexities of soccer's history into a single vividly written story."--Benjamin Rader, author of Baseball: A History of America's Game

"Spiced with colorful evidence and stories. . . . The World's Game is a very interesting book packed with arresting detail."--James Walvin, author of The People's Game: The History of Football Revisited

"Well researched . . . readable, factual and informative."--John Weir, author of The Absolute Game
---