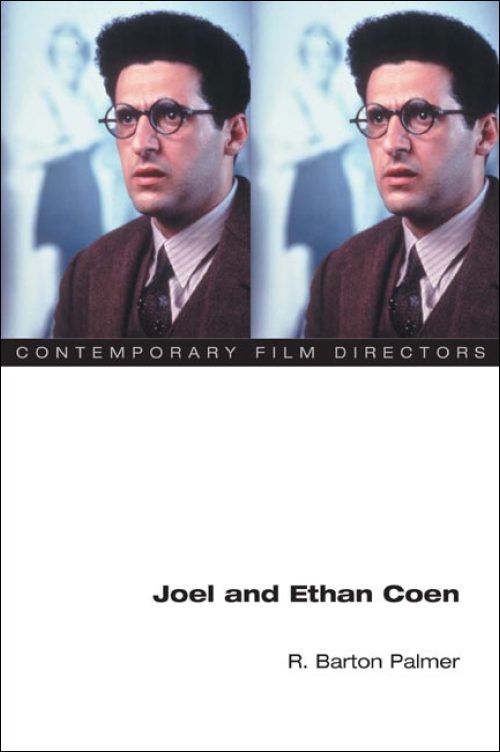 Joel and Ethan Coen
A postmodern analysis of the Coen brothers' approach to filmmaking
Cloth – $110
978-0-252-02936-3
Paper – $22
978-0-252-07185-0
eBook – $14.95
978-0-252-05414-3
Publication Date
Paperback: 01/01/2004
Cloth: 09/06/2004
About the Book
The Coen brothers have achieved both critical and commercial success with landmark films like
Fargo, O Brother Where art Thou?, Blood Simple,
and
Raising Arizona.
Proving the existence of a viable market for "small" films that are also intellectually rewarding, their work has exploded generic conventions amid rich webs of transtextual references.
R. Barton Palmer argues that the Coen oeuvre forms a central element in what might be called postmodernist filmmaking. Mixing high and low cultural sources and blurring genres like noir and comedy, the use of pastiche and anti-realist elements in films such as The Hudsucker Proxy and Barton Fink clearly fit the postmodernist paradigm. Palmer argues that for a full understanding of the Coen brothers' unique position within film culture, it is important to see how they have developed a new type of text within general postmodernist practice that Palmer terms commercial/independent.
About the Author
R. Barton Palmer is a former Calhoun Lemon Professor of Literature at Clemson University and the former director of The South Carolina Film Institute. His many books include Hollywood's Dark Cinema: The American Film Noir.
Reviews
"This is a book for those who have already made the acquaintance of the Coens through their films and are now ready to think about their work seriously."--Film International
---