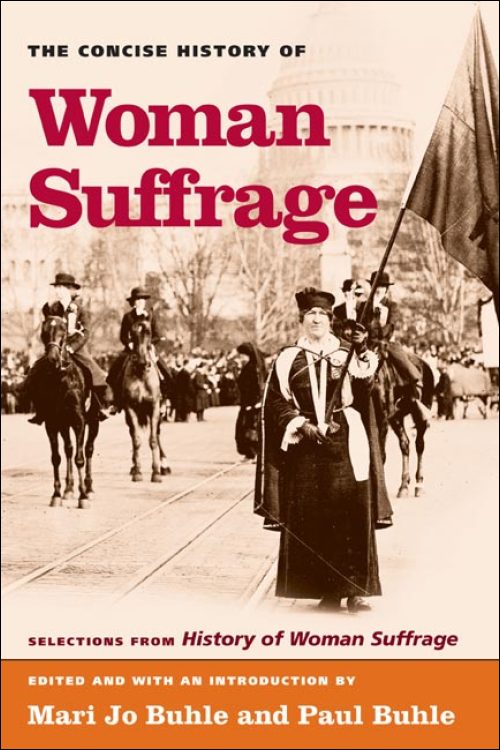 The Concise History of Woman Suffrage
Selections from History of Woman Suffrage, by Elizabeth Cady Stanton, Susan B. Anthony, Matilda Joslyn Gage, and the National American Woman Suffrage Association
The greatest hits of woman's suffrage, with notes and comments
Paper – $28
978-0-252-07276-5
Publication Date
Paperback: 06/06/2005
About the Book
The massive size of the original six-volume History of Woman Suffrage has likely limited its impact on the lives of the women who benefitted from the efforts of the pioneering suffragists. By collecting miscellanies like state suffrage reports and speeches of every sort without interpretation or restraint, the set was often neglected as impenetrable.
In Concise History of Woman Suffrage, Mari Jo Buhle and Paul Buhle have revitalized this classic text by carefully selecting from among its best material. The eighty-two chosen documents, now including interpretative introductory material by the editors, give researchers easy access to material that the original work's arrangement often caused readers to ignore or to overlook.
The volume contains the work of many reform agitators, including: Angelina Grimké, Lucy Stone, Carrie Chapman Catt, Charlotte Perkins Gilman, Anna Howard Shaw, Jane Addams, Sojourner Truth, Victoria Woodhull, Elizabeth Cady Stanton, Susan B. Anthony, Matilda Joslyn Gage, and Ida Husted Harper.
About the Author
Mari Jo Buhle
is William R. Kenan Jr. University Professor Emerita at Brown University. Her books include
Feminism and Its Discontents: A Century of Struggle with Psychoanalysis
and
Women and American Socialism, 1870-1920
.
Paul Buhle
is a senior lecturer in history and American civilization at Brown University and the author of
The Wobblies: A Graphic History
and many other books.
---
Also by this author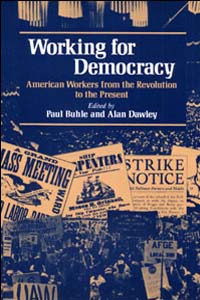 Reviews
"This is an invaluable introduction to one of the pivotal moments of American history."--William H. Chafe, Duke University

"This reissue is great news for all who teach and want to learn about the history of American feminism. Every group of students to whom I have assigned it in the past has praised it for helping them grasp the details and nuances of the movement. Reading secondary works is important, but there is no substitute for the movement's original documents, and this intelligent selection from the original six-volume work makes reading them especially instructive."--Elisabeth Israels Perry, Saint Louis University
---