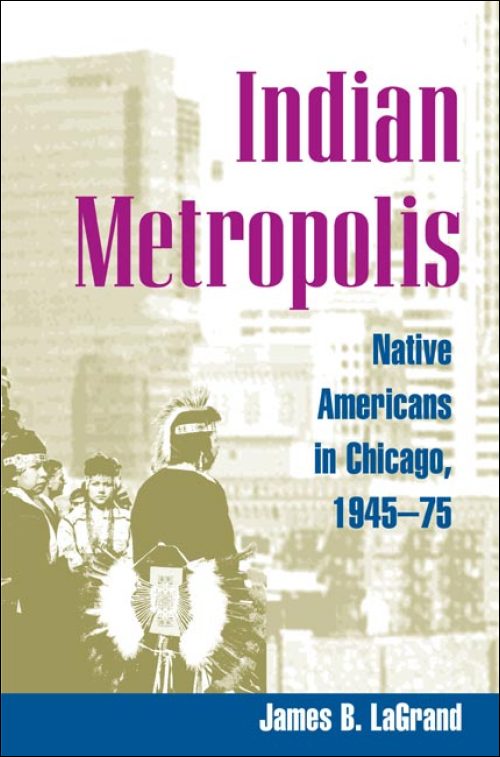 Indian Metropolis
Native Americans in Chicago, 1945-75
The inside story of American Indian life in Chicago
Paper – $28
978-0-252-07296-3
Publication Date
Paperback: 10/03/2005
About the Book
American Indians urbanized more quickly in the second half of the twentieth century than any other racial or ethnic group in the country. This dynamic social history focuses on Chicago during a thirty year period of remarkable demographic growth that saw the city's American Indian population increase by twentyfold.
More than an outgrowth of public policy implemented by the Bureau of Indian Affairs, the exodus of American Indians from reservations to cities was linked to broader patterns of social and political change after World War II. Indian Metropolis places the Indian people within the context of many of the twentieth century's major themes, including rural to urban migration, the expansion of the wage labor economy, increased participation in and acceptance of political radicalism, and growing interest in ethnic nationalism.
Drawing on community newsletters, periodicals, oral histories, and census materials, James B. LaGrand examines American Indians' migration patterns, early efforts to secure employment and housing, methods of adjusting to urban life, and the ways they balanced the influences of urban environment with tribal practices in education, religion, recreation, and politics. What emerged was a new Indian identity intertwined with urban life. This first historical case study of Indian urbanization demonstrates the profound effects of this pan-Indian identity on both urban and reservation Indian communities.
Awards
A CHOICE Outstanding Academic Title, 2004.
---