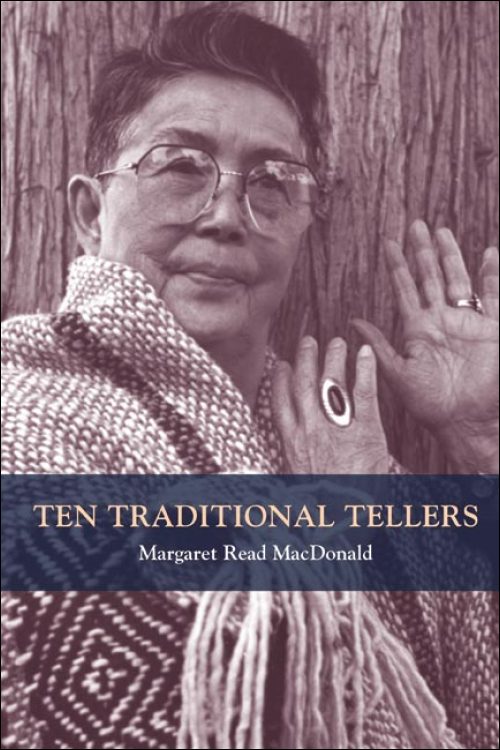 Ten Traditional Tellers
Looking inside the lives, cultures, and stories of traditional storytellers from around the world
Paper – $23
978-0-252-07297-0
Publication Date
Paperback: 01/01/2006
Cloth: 05/29/2006
About the Book
In this unique collection of stories and personal interviews, folklorist Margaret Read MacDonald examines storytelling through the distinct voices of the tellers themselves.
Ten Traditional Tellers
offers an intimate look at their lives and art as they discuss their reasons for telling, their uses of the stories, and the influence of their cultural heritage.
Coming from places such as Ghana, Brazil, and Thailand, the tellers include colorful characters like Vi Hilbert--a member of the Upper Skagit tribe--who continues to work despite near blindness, and Rinjing Dorje, whose bawdy shepherds' tales shock his audiences and validate his identity in a western culture that expects piousness from Tibetans. In addition to the interviews, the book also includes brief introductions for each teller and one or two of their representative stories.
About the Author
Margaret Read MacDonald is the author of over forty-two books on folklore and storytelling, including Traditional Storytelling Today and Scipio Storytelling: Talk in a Southern Indiana Community.
Reviews
"MacDonald is a folklorist, storyteller, and author who has brought many traditional tales to life for modern listeners. Her portraits here open windows into unfamiliar cultures and affirm the value of story. A book that is well documented and highly readable."--
School Library Journal
"
Ten Traditional Tellers
. . . present[s] to us in a new light ten storytellers from diverse cultural backgrounds. The result, achieved in an apparently effortless style, is disarming and unexpected at times. . . . The crucial importance of the storyteller is emphasized again and again, the vital role of remembrance, the responsibility to transmit, the custodianship of knowledge that can represent past cultures but also transform them into more contemporary configurations."--
Journal of Folklore Research
"MacDonald has provided a valuable contribution to the study of oral narratives and storytelling. . . .
Ten Traditional Tellers
is a solid contribution to the popularization of folklore and brings needed attention to wonderful storytellers."--
Social Anthropology/Anthropologie Sociale
"A successful melange of interviews and tales."--
Western Folklore
---
Blurbs
"Ten Traditional Tellers gives vivid glimpses of the social roles of verbal artists from ten very different oral traditional cultures. Letting the tellers speak for themselves, Margaret Read MacDonald has allowed ideas to emerge that are often surprising, demonstrating a wide variety of storytelling concepts."--Jo Radner, Board of Directors, National Storytelling Network
---