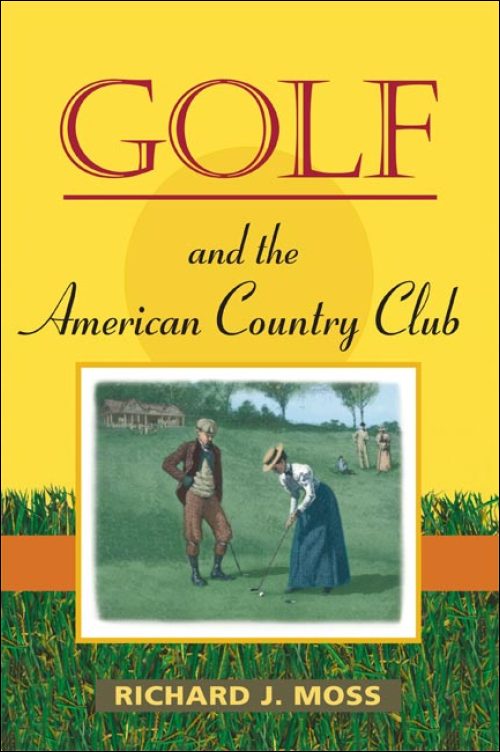 Golf and the American Country Club
Understanding the country club and its preferred game
Paper – $20.95
978-0-252-07413-4
Publication Date
Paperback: 01/01/2007
About the Book
Often seen as anti-egalitarian and elitist, the country club has provoked strong responses since its initial appearance in the late 1800s. Golf, another elitist identifier, was commonly dismissed as a pseudo-sport or even unmanly. Where and how had the country club and the game of golf taken root in the United States? How had the manicured order of the golf course become a cultural site that elicited both strong loyalties and harsh criticism?
Richard J. Moss's cultural history explores the establishment of the country club as an American social institution and its inextricable connection to the ancient, imported game of golf. Moss traces the evolution of country clubs from informal groups of golf-playing friends to "country estates" in the suburbs and, eventually, into public and private daily fee courses, corporate country clubs, and gated golfing communities. As he shows, the development of these institutions reveals profound shifts in social dynamics, core American values, and attitudes toward health and sport.
About the Author
Richard J. Moss is the former John J. and Cornelia V. Gibson Professor of History emeritus at Colby College. His books include The Kingdom of Golf in America.
Reviews
"The title of [Moss's] thoughtful and informative book precisely states his double subject: the evolution of golf as one of the most important American sports and the emergence of the country club as an important (and often misunderstood) social institution. . . . It is in this patient exploration of the interaction between game and club that one finds the richest source for perceptive observations and insights."--Journal of American History
---