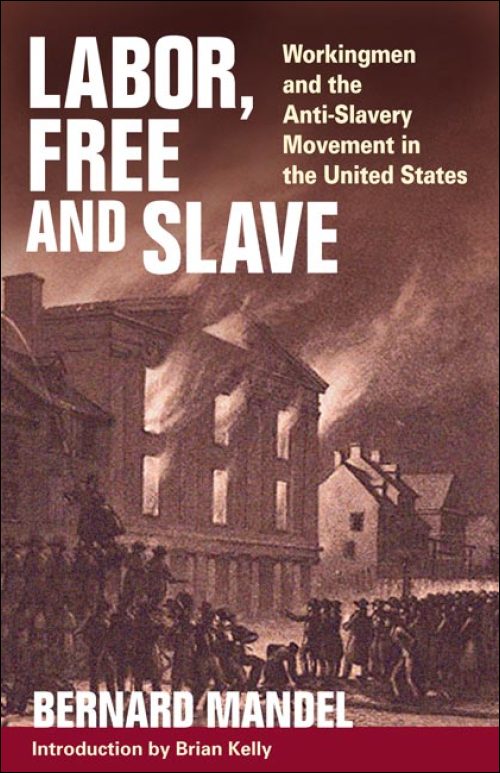 Labor, Free and Slave
Workingmen and the Anti-Slavery Movement in the United States
Introduction by Brian Kelly
A classic piece of Old Left scholarship made available to a new generation of students and activists
Paper – $32
978-0-252-07428-8
Publication Date
Paperback: 01/01/2007
About the Book
Bernard Mandel's classic study provides a concise overview of the relationship between organized abolitionism and the fledgling labor movement in the period before the Civil War. Mandel argues that slavery reinforced the powerlessness of white workers north and south, and the racial divisions that it upheld rendered effective labor solidarity impossible. Deep distrust between abolitionists and the working classes, however, compelled northern workers to find their own way into the antislavery ranks.
About the Author
Bernard Mandel was an independent scholar who also published a biography of Samuel Gompers. Brian Kelly is a senior lecturer in the School of History at Queen's University, Belfast, Ireland. He is the author of Race, Class, and Power in the Alabama Coalfields, 1908-1921.
Reviews
"Brian Kelly's extensive introduction offers the astounding story of Mandel's life and his relationship with the Communist Party, challenging censorship and the issues of class in the civil rights movement."--
Socialist Review
"Brian Kelly has done a huge service for those interested in the politics of the antislavery movement in the Civil War era. Through Kelly's efforts, Bernard Mandel's excellent analysis of the abolitionist movement's relationship to the American labor movement has been brought to life for a new generation of historians and activists."--
International Socialist Review
"The University of Illinois Press has served readers well by republishing
Labor, Free and Slave.
It has brought this important book back into the dialog about mid-19th century American history."--
Science and Society
---
Blurbs
"This edition will bring historians' attention back to a great but no longer known work from the past. Brian Kelly's excellent introduction provides a biography of Mandel, places his book in the context of writings on U.S. history, and presents the critique of whiteness studies implicit in Mandel's thought in a clear and provocative fashion."--David Montgomery, author of Fall of the House of Labor

"It is very good to have Bernard Mandel's pioneering study of white workers and black slaves back in print after so many decades. Brian Kelly's introduction is a double bonus. It overflows with information about Mandel, until now a rather mysterious figure for many of us, and its pointed and stimulating contribution to the 'whiteness' debate is bound to carry that important exchange forward."--Bruce Levine, author of Confederate Emancipation: Southern Plans to Free and Arm Slaves during the Civil War

"This is a remarkable study by a forgotten Jewish-American, Marxist intellectual, never famous, never enjoying a prestigious academic position, but working hard and well to make a difference in the history of race relations. Brian Kelly has done an important job in bringing Mandel's work back to life, and his introduction is an independent contribution to the recovery of radical thought and radical scholarship in the United States."--Paul Buhle, senior lecturer, history and American civilization departments, Brown University
---