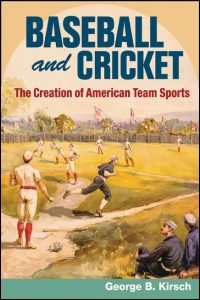 Baseball and Cricket
The Creation of American Team Sports, 1838-72
How and why Americans chose baseball over cricket
Paper – $28
978-0-252-07445-5
Publication Date: February 2007
About the Book
In discovering how and why Americans chose baseball over its early rival, cricket, as the national pastime, George B. Kirsch takes us back to amateur playing fields around the country to recreate the excitement of the early matches, the players, clubs, and their fans. As a narrative history, Baseball and Cricket places the growing popularity of the two sports within the social context of mid-nineteenth-century American cities. The book's comparative analysis follows baseball's transition from a leisure sport to a commercialized, professional enterprise and offers the first complete discussion of the early American cricket clubs.
About the Author
George B. Kirsch
is a professor of history at Manhattan College. He is the author of
Baseball in Blue and Gray: the National Pastime during the Civil War,
and editor of the
Encyclopedia of Ethnicity and Sports in the U.S.
and volumes three and four of
Sports in North America: A Documentary History.
---
Also by this author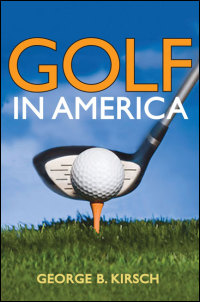 Reviews
"A unique comprehensive history of America's first organized team sports. Focusing on New York, Philadelphia, Boston, and Newark, Kirsch is the first to combine a history and analysis of baseball and cricket, showing the unique relationship between the two and their places in urban history. . . . This is a major work in the field of sport history."--Choice

"This is a marvelous book. It tells us much about who played the game, what sorts of persons they were, and gives us many details of early baseball, who won, and why, and what this meant to viewers of the game."--Journal of Social History

"Kirsch's account is highly engaging and quite edifying. . . . His analysis is keen, his prose readable, and his thesis fascinating. . . . Kirsch rescues from dusty archives the names of the important cricket teams (or rather clubs), their lineups, their statistics, and wonderfully vivid accounts of critical cricket matches that help provide a contemporary American audience scantly familiar with the game a sense of its excitement, its attraction."--Aethlon: Journal of Sports Literature
---