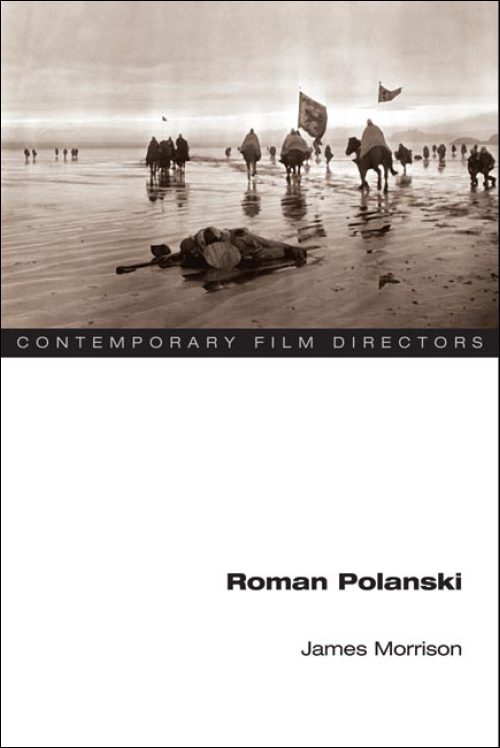 Roman Polanski
A new take on the controversial director
Paper – $22
978-0-252-07446-2
eBook – $14.95
978-0-252-09581-8
Publication Date
Paperback: 01/01/2007
Cloth: 08/06/2007
About the Book
James Morrison's critical study offers a comprehensive and critically engaged treatment on Roman Polanski's immense body of work. Tracing the filmmaker's remarkably diverse career from its beginnings to 2007, the book provides commentary on all of Polanski's major films in their historical, cultural, social, and artistic contexts. Morrison locates Polanski's work within the genres of comedy and melodrama, arguing that he is not merely obsessed with the theme of repression, but that his true interest is in the concrete—what is out in the open—and why we so rarely see it.
The range of Polanski's filmmaking challenges traditional divisions between high and low culture. For example, The Ninth Gate is a brash pastiche of the horror genre, while The Pianist is an Academy Award-winner about the Holocaust. Dubbing Polanski a relentless critic of modernity, Morrison concludes that his career is representative of the fissures, victories, and rehabilitations of the last fifty years of international cinema.
About the Author
James Morrison is a professor of literature and film at Claremont McKenna College. He is the author of Passport to Hollywood: Hollywood Films, European Directors and editor of Hollywood Reborn: Movie Stars of the 1970s.
Reviews
"The dizzying ups and downs of Polanski's career, Morrison observes, are representative of the vagaries of international cinema during the past half century."--
Booklist
"A valuable addition to the already substantial field of Polanski studies. It is insightful and richly informative not only about Polanski's trailblazing, difficult-to-classify films, but also the cultural context of the past few decades."--
Times Literary Supplement
"A very personal, insightful book, which sheds welcome new light on the career of a major talent, while at the same time highlighting the complexities of transnational film culture."--
Scope
---
Blurbs
"In this outstanding book, James Morrison makes a strong case for Polanski as an intriguing example of film authorship. Drawing on the work of Deleuze and Foucault, Morrison examines the breaks in his career and several cinematic modes he has explored while discovering a surprising unity in the filmmaker's preoccupations and aesthetic."--Cynthia Erb, author of Tracking King Kong: A Hollywood Icon in World Culture
---