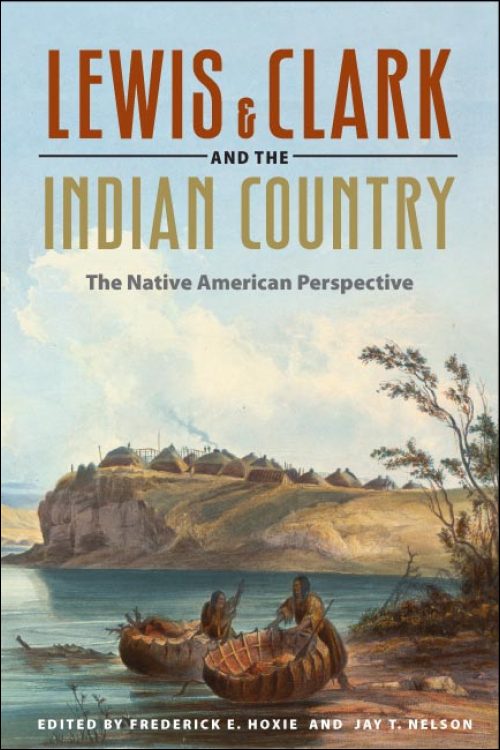 Lewis and Clark and the Indian Country
The Native American Perspective
Published for The Newberry Library
Incorporating multiple perspectives on the Lewis and Clark expedition and its aftermath
Paper – $25.95
978-0-252-07485-1
Publication Date
Paperback: 11/05/2005
About the Book
Lewis and Clark and the Indian Country broadens the scope of conventional study of the Lewis and Clark expedition to include Native American perspectives. Frederick E. Hoxie and Jay T. Nelson present the expedition's long-term impact on the "Indian Country" and its residents through compelling interviews conducted with Native Americans over the past two centuries, secondary literature, Lewis and Clark travel journals, and other primary sources from the Newberry Library's exhibit Lewis and Clark and the Indian Country. Rich stories of Native Americans, travelers, ranchers, Columbia River fur traders, teachers, and missionaries--often in conflict with each other--illustrate complex interactions between settlers and tribal people. In widening the reader's interpretive lens to include many perspectives, this collection reaches beyond individual achievement to appreciate America's plural past.
About the Author
Frederick E. Hoxie
is Swanlund Professor of History at the University of Illinois, Urbana-Champaign, and the author and editor of many books, including
Talking Back to Civilization: Indian Voices from the Progressive Era.
Jay T. Nelson
is a program assistant at the D'Arcy McNickle Center for American Indian History, the Newberry Library.
---
Also by this author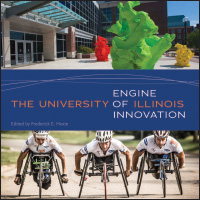 Reviews
"A nuanced collection of essays that highlights both the positive and the negative impacts of the expedition and how the perception of those very repurcussions has evolved. . . . Recommended."--
Library Journal
"This collection of essays and documents is a unique, authentic, and fascinating source for the study of history and is recommended for academic libraries and Native American studies classes in colleges and universities."--
Multicultural Review
"Hoxie and Nelson strive to step beyond the typically reverential fervor of bicentennial celebrations, including those of the Lewis and Clark Expedition. . . . The essays in this collection, then, represent an eclectic swath of topics and sources. . . . An excellent resource for both serious students and scholars of the American West."--
Journal of Illinois History
"Hoxie and Nelson have produced an interesting, timely, and readable book of twenty-three chapters examining the significance of the Lewis and Clark expedition from the perspective of Native Americans."--
Journal of Military History
"Successfully places the famous expedition within the broader context of a continental struggle over sovereignty and cultural power. . . . A must read for scholars in Native American history, the history of the trans-Mississippi West, and ethnohistory. Essential."--
Choice
"The first to present a comprehensive analysis of the expedition and its impact from the time prior to the expedition to the present day. . . . [Readers] can assess all that has been written, said, and celebrated about the Corps of Discovery and the Indian men and women who played such vital roles in the expedition and live with its legacy."--
Annals of Iowa
"An instructive account of Indian-United States interaction from the expedition to the present, as well as of Native American culture and affairs."--
Indiana Magazine of History
---
Blurbs
"Frederick Hoxie and Jay Nelson's edited collection provides an indispensable guide and handbook into the many layered meanings of the Lewis and Clark expedition. Neither glorifying nor villifying the Corps of Discovery, the valuable essays, documents, and interviews found in this book deepen our collective assessments of the American past, inviting us to reconsider commonly held assumptions about this most famous of American explorations. Historically grounded as well as conscious about the contemporary challenges confronting western Indian nations, Lewis and Clark and the Indian Country represents both essential and collaborative scholarship. A rare achievement."--Ned Blackhawk, author of Violence over the Land: Indians and Empires in the Early American West

"After years of commemoration, is there anything left to be said about Lewis and Clark? Absolutely, and as this book demonstrates so well, the most important lessons--concerning the reach of complexity and consequence across time and culture--have largely been left unsaid. Placing the expedition in the context of long environmental, social, and political histories, Lewis and Clark and the Indian Country models creative, respectful, collaborative scholarship that retells the familiar stories in light of Indian experiences and survivals. This compelling and important collection marks not only an apt closure to the Lewis and Clark bicentennial, but a coming round full circle to the Indian people who greeted the explorers' foray into 'new' land."--Philip J. Deloria, author of Playing Indian and Indians in Unexpected Places

"This book provides a broad spectrum of perspectives (both past and present) on Lewis and Clark and the tribal people who encountered their expedition. The selections are rich in both historical and ethnographic content and reflect the changes that have occurred in these tribal societies during the past two centuries."--R. David Edmunds, Watson Professor of American History, University of Texas, Dallas
---