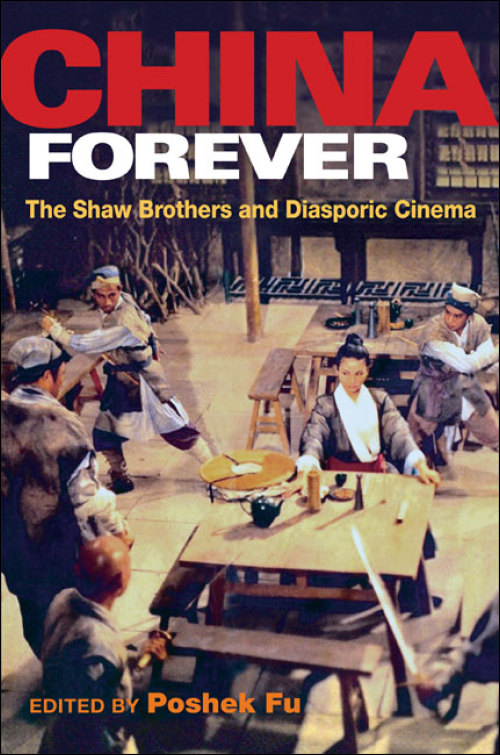 China Forever
The Shaw Brothers and Diasporic Cinema
The transnational history and cultural politics of the Shaw Brothers' movie empire
Cloth – $110
978-0-252-03273-8
Paper – $28
978-0-252-07500-1
Publication Date
Paperback: 01/01/2008
Cloth: 08/11/2008
About the Book
Started in Shanghai in the 1920s, the legendary Shaw Brothers Studio began to dominate the worldwide Chinese film market after moving its production facilities to Hong Kong in 1957. Drawing together scholars from such diverse disciplines as history, cultural geography, and film studies,
China Forever
addresses how the Shaw Brothers raised the production standards of Hong Kong cinema, created a pan-Chinese cinema culture and distribution network, helped globalize Chinese-language cinema, and appealed to the cultural nationalism of the Chinese who found themselves displaced and unsettled in many parts of the world during the twentieth century.
Contributors are Timothy P. Barnard, Cheng Pei-pei, Ramona Curry, Poshek Fu, Lane J. Harris, Law Kar, Sundiata Keita Cha-Jua, Lilly Kong, Siu Leung Li, Paul G. Pickowicz, Fanon Che Wilkins, Wong Ain-ling, and Sai-shing Yung.
About the Author
Poshek Fu is a professor of history, cinema studies, and East Asian languages and cultures at the University of Illinois, Urbana-Champaign. He is the author of Between Shanghai and Hong Kong: The Politics of Chinese Cinemas and Passivity, Resistance, and Collaboration: Intellectual Choices in Occupied Shanghai.
Reviews
"Something for everyone . . . effectively lays down a solid foundation for further research."--
China Quarterly
"Reopens the gates to the Shaw Brothers' legend."--
Electronic Book Review
---
Blurbs
"This instructive book will be a pleasure for seasoned scholars and amateurs of Hong Kong cinema alike. Extremely useful for Asian cinema courses, this first book-length study of the Shaw Brothers--who were pioneers in the Chinese language and trans-Asian commercial film industry--provides valuable cultural history and global context."--Tonglin Lu, author of Confronting Modernity in the Cinemas in Taiwan and Mainland China

"An impressive, in-depth inquiry into the historical mutations, cultural innovations, and political implications of the rise and development of the Shaw Brothers' movie empire. Of the many volumes on Hong Kong movie industries, this is the first to focus solely on the history of the Shaw Brothers."--David Der-wei Wang, author of The Monster That Is History:History, Violence, and Fictional Writing in Twentieth-Century China
---