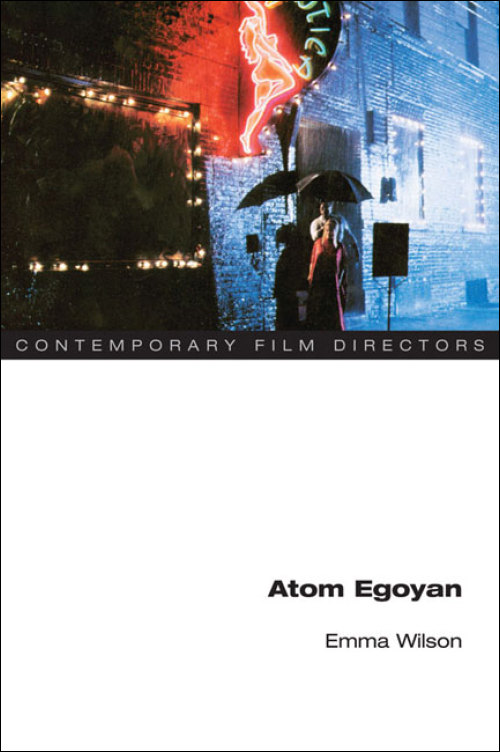 Atom Egoyan
An integrated analysis of Egoyan's contemplative cinema
Cloth – $110
978-0-252-03430-5
Paper – $22
978-0-252-07620-6
Publication Date
Paperback: 01/01/2009
Cloth: 03/02/2009
About the Book
The films of Atom Egoyan immerse the viewer in a world of lush sensuality, melancholia, and brooding obsession. From his earliest films
Next of Kin
and
Family Viewing,
to his coruscating
Exotica
and recent projects such as
Where the Truth Lies,
Egoyan has paid infinite attention to narrative intricacy and psychological complexity. Traumatic loss and its management through ritual return as themes in his films as he explores personal scenarios of mourning and broader issues of genocide, exile, and postmemory, in particular in relation to his own Armenian heritage.
In this study, Emma Wilson closely analyzes the range of Egoyan's films and their visual textures, emotional control, and perverse beauty. Offering a full-scale chronological overview of Egoyan's work on films up to and including Where the Truth Lies, Wilson shows the persistence and development of certain structures and themes in Egoyan's cinema: questions of exile and nostalgia, trauma and healing, the family and sexuality. While drawing on ideas about intercultural cinema, Wilson also sets Egoyan's films in the context of contemporary Canadian cinema and European art-house cinema. Egoyan's own comments on his films thread throughout Wilson's analyses, and the book features a recent interview with the director.
About the Author
Emma Wilson is a reader in contemporary French literature and film at the University of Cambridge and a fellow of Corpus Christi College. Her publications include Alain Resnais and Cinema's Missing Children.
Reviews
"This persuasive book brings Egoyan's films vibrantly alive, while at the same time offering compelling, intelligent and thought-provoking analysis."
Times Higher Education
---
Blurbs
"Wilson brings a fresh perspective to Egoyan's work, particularly insofar as gender and sexuality are concerned. Her analysis is elegant, and her writing is beautiful. Required reading for anyone interested in Atom Egoyan."--Judith Mayne, author of Claire Denis
---