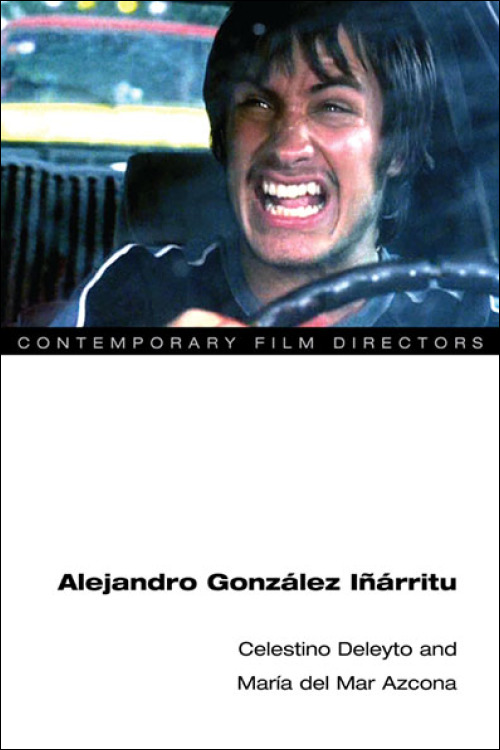 Alejandro González Iñárritu
A searing study of one of Mexico's most dynamic directors
Cloth – $110
978-0-252-03569-2
Paper – $22
978-0-252-07761-6
eBook – $14.95
978-0-252-09011-0
Publication Date
Paperback: 10/18/2010
Cloth: 10/18/2010
About the Book
This in-depth study of Mexican film director Alejandro González Iñárritu explores his role in moving Mexican filmmaking from a traditional nationalist agenda toward a more global focus. Working in the United States and in Mexico, Iñárritu crosses national borders while his movies break the barriers of distribution, production, narration, and style. His features also experiment with transnational identity as characters emigrate and settings change.
In studying the international scope of Iñárritu's influential films Amores Perros, 21 Grams, and Babel, Celestino Deleyto and María del Mar Azcona trace common themes such as human suffering and redemption, chance, and accidental encounters. The authors also analyze the director's powerful visual style and his consistent use of multiple characters and a fragmented narrative structure. The book concludes with a new interview with Iñárritu that touches on the themes and subject matter of his chief works.
About the Author
Celestino Deleyto is a professor of film and English literature at the University of Zaragoza, Spain, and author of The Secret Life of Romantic Comedy and other books. María del Mar Azcona is an assistant professor of film at the University of Zaragoza and author of The Multi-Protagonist Film.
Reviews
"An excellent analysis of the director's style."--
PopMatters
"An important contribution on the work of one of the most interesting contemporary filmmakers. Through meticulous analysis and attention to detail, style and structure, the authors offer an in-depth analysis of the work of Alejandro González Iñárritu."--
Miscelánea: A Journal of English and American Studies
---
Blurbs
"A model of impeccable scholarship and writing. Alejandro González Iñárritu is unquestionably one of the most interesting and important contemporary filmmakers in Latin America, and this study demonstrates a solid and secure understanding of Iñárritu's role in moving Mexican filmmaking toward a more globalized focus."--David William Foster, author of Mexico City and Contemporary Mexican Filmmaking
---