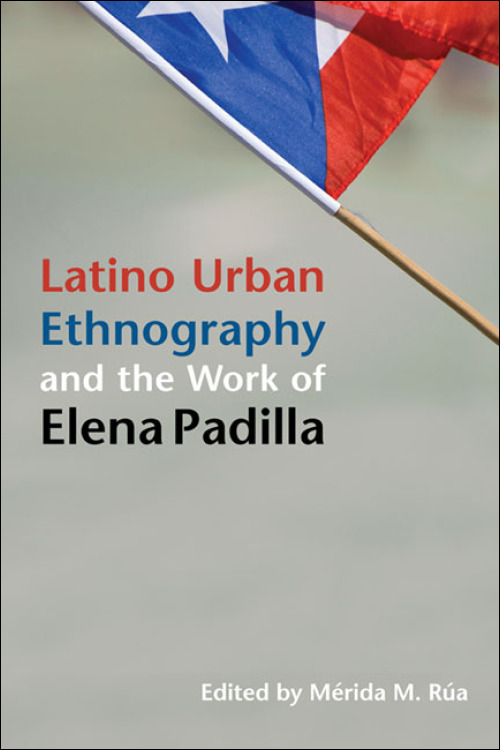 Latino Urban Ethnography and the Work of Elena Padilla
Highlighting the influential work of a pioneering Latina ethnographer
Paper – $24
978-0-252-07763-0
eBook – $19.95
978-0-252-09026-4
Publication Date
Paperback: 01/01/2010
About the Book
This study reclaims and builds upon the classic work of anthropologist Elena Padilla in an effort to examine constructions of space and identity among Latinos. The volume includes an annotated edition of Padilla's 1947 University of Chicago master's thesis, "Puerto Rican Immigrants in New York and Chicago: A Study in Comparative Assimilation," which broke with traditional urban ethnographies and examined racial identities and interethnic relations. Weighing the importance of gender and the interplay of labor, residence, and social networks, Padilla examined the integration of Puerto Rican migrants into the social and cultural life of the larger community where they settled. Also included are four comparative and interdisciplinary original essays that foreground the significance of Padilla's early study about Latinos in Chicago. Contributors discuss the implications of her groundbreaking contributions to urban ethnographic traditions and to the development of Puerto Rican studies and Latina/o studies.
Contributors are Nicholas De Genova, Zaire Zenit Dinzey-Flores, Elena Padilla, Ana Y. Ramos-Zayas, Mérida M. Rúa, and Arlene Torres.
About the Author
Mérida M. Rúa is an associate professor of Latina/o studies at Williams College. She is the author of A Grounded Identidad: Making New Lives in Chicago's Puerto Rican Neighborhoods.
Reviews
"Rúa's thoughtful collection revisits many relevant issues for contemporary researchers, such as the reflexive role of the "native fieldworker," the gendered dimensions of academic politics, the racial and class stratification of urban enclaves, and the ongoing construction of a panethnic sense of
Latinidad
I strongly recommend the book for those interested in immigration, ethnicity, and race in the United States and the Caribbean."--
New West Indian Guide
---
Blurbs
"The book rightly positions Padilla as a central contributor to the emergence of the modern urban ethnographic tradition and its emphasis on race, ethnicity, and immigration. Students and scholars of sociology, anthropology, and Latino studies will benefit from this important work."--Alford A. Young Jr., author of The Minds of Marginalized Black Men: Making Sense of Mobility, Opportunity, and Future Life Chances

"This book affirms and celebrates the importance of Elena Padilla's work and legacy, but more importantly it reclaims her as an exemplary scholar of the Chicago School of Sociology."--Maura I. Toro-Morn, coeditor of Migration and Immigration: A Global View
---