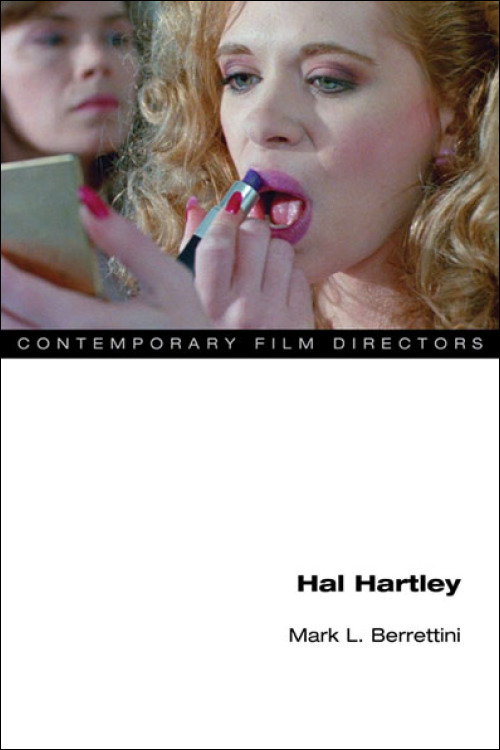 Hal Hartley
Examining a director whose work shrewdly eschews cinematic realism
Cloth – $110
978-0-252-03595-1
Paper – $22
978-0-252-07791-3
eBook – $14.95
978-0-252-09303-6
Publication Date
Paperback: 02/14/2011
Cloth: 02/14/2011
About the Book
Since the late 1980s, Hal Hartley has challenged standards of realist narrative cinema with daring narrative constructions, character development, and the creation of an unconventional visual world. In this pioneering critical overview of his work and its cultural-historical context, Mark L. Berrettini discusses seven of Hartley's feature films, including
The Unbelievable Truth, Trust, Simple Men, Amateur, Henry Fool, Fay Grim,
and
The Book of Life.
Drawing on journalism, theories of representation, narrative and genre, and cinema history, Berrettini discusses the absurdist-comedic representation of serious themes in Hartley's films: impossible love, coincidence and human relations, extreme isolation, and the restrictions posed by gender norms. He looks at the films' consistently absurd tone and notes how these themes reappear within framing narratives that shift from the seemingly mundane in Hartley's earliest works to the vibrantly creative and fantastic in his later films. Employing close analysis and theories related to cinematic narrative and to realism, the book's critical appraisal of Hartley's films considers aspects of American independent cinema and postwar European cinema, antirealism, and minimalism. The volume concludes with a pair of in-depth interviews with the director from two distinct points in his career.
About the Author
Mark L. Berrettini is an assistant professor of film studies in the department of theater arts at Portland State University, where he teaches in film history, theory, genre, and screenwriting.
Reviews
---
Blurbs
"Berrettini makes a compelling, succinct argument for the importance of Hal Hartley's work and its engagement with cinematic realism. A much needed contribution to film scholarship."--J. J. Murphy, author of Me and You and Memento and Fargo: How Independent Screenplays Work
---