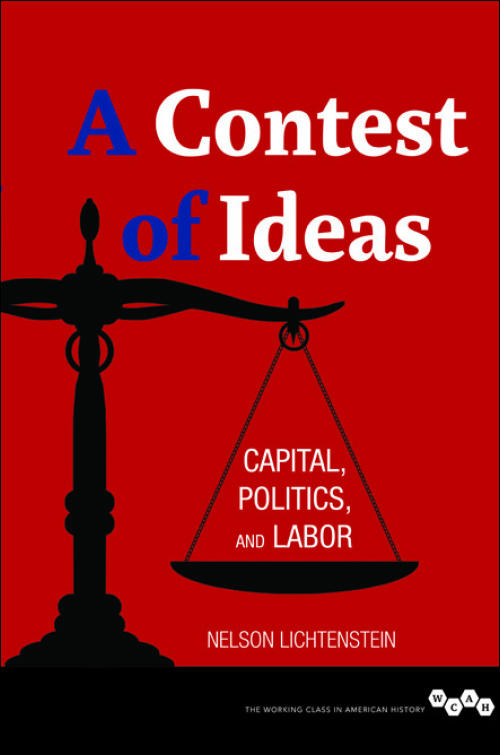 A Contest of Ideas
Capital, Politics, and Labor
Collected essays and provocations from the preeminent labor historian
Cloth – $125
978-0-252-03785-6
Paper – $27
978-0-252-07940-5
eBook – $19.95
978-0-252-09512-2
Publication Date
Cloth: 09/22/2013
About the Book
For more than thirty years Nelson Lichtenstein has deployed his scholarship--on labor, politics, and social thought--to chart the history and prospects of a progressive America.
A Contest of Ideas
collects and updates many of Lichtenstein's most provocative and controversial essays and reviews.
These incisive writings link the fate of the labor movement to the transformations in the shape of world capitalism, to the rise of the civil rights movement, and to the activists and intellectuals who have played such important roles. Tracing broad patterns of political thought, Lichtenstein offers important perspectives on the relationship of labor and the state, the tensions that sometimes exist between a culture of rights and the idea of solidarity, and the rise of conservatism in politics, law, and intellectual life. The volume closes with portraits of five activist intellectuals whose work has been vital to the conflicts that engage the labor movement, public policy, and political culture.
* The Center for the Study of Work, Labor, and Democracy at UCSB provided financial support for the publication of this volume.
About the Author
Nelson Lichtenstein
is MacArthur Foundation Professor in History at the University of California, Santa Barbara, where he also directs the Center for the Study of Work, Labor, and Democracy. His books include
The Retail Revolution: How Wal-Mart Created a Brave New World of Business
,
American Capitalism: Social Thought and Political Economy in the Twentieth Century
,
State of the Union: A Century of American Labor
, and
Walter Reuther: The Most Dangerous Man in Detroit
.
---
Also by this author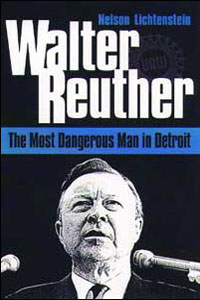 Reviews
"Historians, political scientists, and sociologists interested in class struggle will find this book provocative. Recommended."--
Choice
"A rich treasure trove of ideas and analyses on a number of critical topics. Lichtenstein casts a net which captures capitalism and his subject and investigates the complex position of working people within its contradictory dynamics."--
Labour/Le Travail
"Nelson Lichtenstein assembles a series of representative essays to form a kind of intellectual and political biography of the labor movement, its intellectual supporters, and its attackers. . . . Lichtenstein's focus is firmly planted on the transformation of the labor movement from the late 1930s through the early 1970s--the decisive period during which the initial promise of the Congress of Industrial Organizations unions to transform the American political economy floundered and then failed."--
Labor Studies Journal
---
Blurbs
"More than a collection of essays by the dean of American labor historians, A Contest of Ideas shows Lichtenstein to be a major public intellectual. Anyone wanting to understand the fate of trade unionism, globalization, worker rights, and more will find this book illuminating and necessary."--George Cotkin, author of Morality's Muddy Waters: Ethical Quandaries in Modern America

"The depth and breadth of Nelson Lichtenstein's work over more than three decades have distinguished him as one of our most influential and accomplished historians. The extraordinarily insightful essays in this volume illuminate the thinking of an engaged analyst at the top of his craft. They are required reading for anyone who wishes to understand recent U.S. labor history."--Joseph A. McCartin, author of Collision Course: Ronald Reagan, the Air Traffic Controllers, and the Strike that Changed America
---