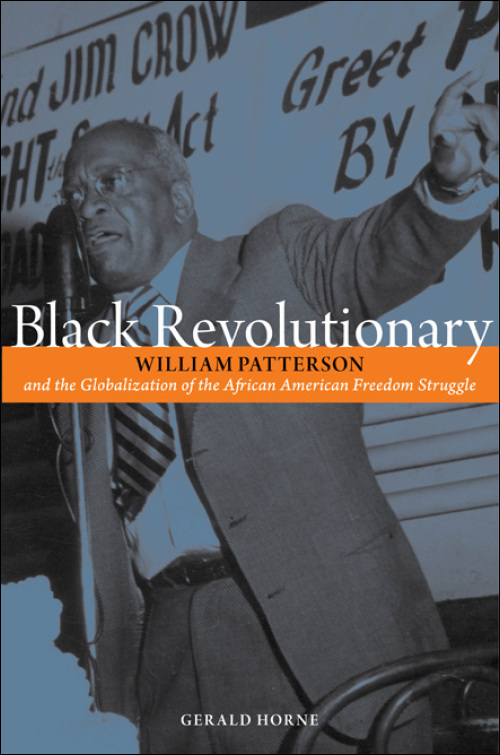 Black Revolutionary
William Patterson and the Globalization of the African American Freedom Struggle
An African American Communist's global activism for racial equality
Cloth – $125
978-0-252-03792-4
Paper – $30
978-0-252-07943-6
eBook – $19.95
978-0-252-09518-4
Publication Date
Paperback: 10/21/2013
Cloth: 10/21/2013
About the Book
A leading African American Communist, lawyer William L. Patterson (1891–1980) was instrumental in laying the groundwork for the defeat of Jim Crow by virtue of his leadership of the Scottsboro campaign in the 1930s. In this watershed biography, historian Gerald Horne shows how Patterson helped to advance African American equality by fostering and leveraging international support for the movement. Horne highlights key moments in Patterson's global activism: his early education in the Soviet Union, his involvement with the Scottsboro trials and other high-profile civil rights cases of the 1930s to 1950s, his 1951 "We Charge Genocide" petition to the United Nations, and his later work with prisons and the Black Panther Party.
Through Patterson's story, Horne examines how the Cold War affected the freedom movement, with civil rights leadership sometimes disavowing African American leftists in exchange for concessions from the U.S. government. He also probes the complex and often contradictory relationship between the Communist Party and the African American community, including the impact of the FBI's infiltration of the Communist Party. Drawing from government and FBI documents, newspapers, periodicals, archival and manuscript collections, and personal papers, Horne documents Patterson's effectiveness at carrying the freedom struggle into the global arena and provides a fresh perspective on twentieth-century struggles for racial justice.
About the Author
Gerald Horne
is the John and Rebecca Moores Professor of History at the University of Houston. His many books include
The Rise and Fall of the Associated Negro Press: Claude Barnett's Pan-African News and the Jim Crow Paradox
and
Negro Comrades of the Crown: African Americans and the British Empire Fight the U.S. Before Emancipation
. He is a recipient of the Ida B. Wells and Cheik Anta Diop Award for Outstanding Scholarship and Leadership in Africana Studies.
---
Also by this author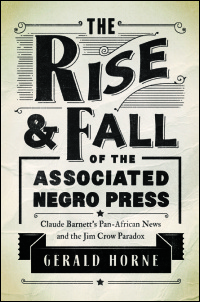 Reviews
"Without reservation, Gerald Horne's biography of William L. Patterson should be required reading for anyone interested in the global context of the African American freedom struggle."--
People's World
"Horne deftly develops Patterson's story and shows that despite the fact that the 'red scare' pushed Patterson and other leftist figures, such as Paul Robeson and W.E.B. Du Bois, into the periphery, the U.S. Government did in fact, move to dismantle Jim Crow laws."--
Register of the Kentucky Historical Society
---
Blurbs
"Horne's engaging study brings to light William Patterson's leadership in the struggle against Jim Crow, underscoring the radical roots of the civil rights movement and the repression of the left in the Cold War era. A significant contribution to the history of the black freedom struggle."--Robbie Lieberman, coeditor of Anticommunism and the African American Freedom Movement: "Another Side of the Story"
---