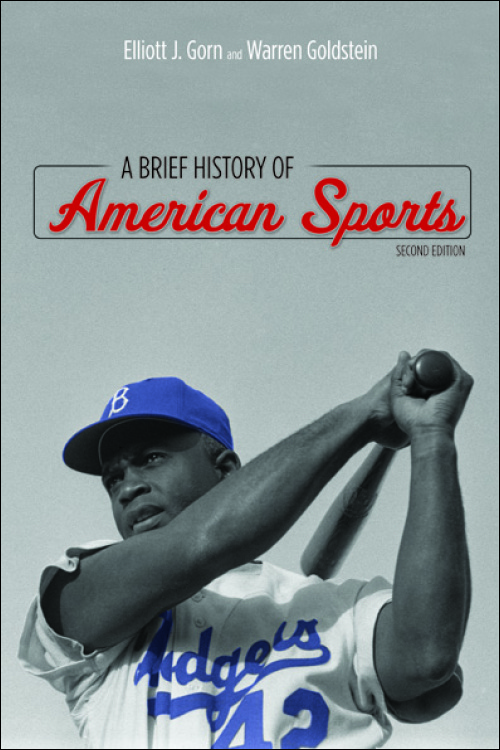 A Brief History of American Sports
Second Edition
A provocative look at the centrality of sports to 400 years of American society and culture
Paper – $24
978-0-252-07948-1
Publication Date
Cloth: 12/09/2013
About the Book
Elliott J. Gorn and Warren Goldstein show us where our games and pastimes came from, how they developed, and what they have meant to Americans. The great heroes of baseball and football are here, as well as the dramatic moments of boxing and basketball. Beyond this, the authors show us how sports fit into the larger contours of our past. For this new edition, the authors have updated the book to include a discussion of performance-enhancing drugs; player salaries, unions, and the business of internationalizing sport; Title IX and gender in American sports; race, especially the entry of Latino and Asian athletes; and the corporatization of amateur athletics. A Brief History of American Sports reveals that from colonial times to the present, sports have been central to American culture and a profound expression of who we are.
About the Author
Elliott J. Gorn
is Joseph A. Gagliano Professor of History at Loyola University Chicago. He is the author of
The Manly Art: Bare-Knuckle Prize Fighting in America
,
Mother Jones: The Most Dangerous Woman in America
, and other books.
Warren Goldstein
chairs the Department of History at the University of Hartford. He is the author of the award-winning
Playing for Keeps: A History of Early Baseball
,
William Sloane Coffin, Jr.: A Holy Impatience
, and other books.
---
Also by this author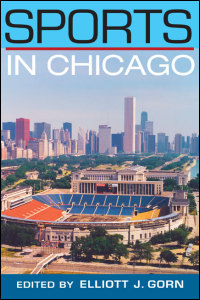 Reviews
---
Blurbs
"The additional chapter in this revised edition examines with intelligent conciseness all the major issues of the moment--steroids, gender and sexual orientation, sports and "the big money," race and racialization in sports, and the ever-intensifying globalization of sports. A Brief History of American Sports is still a timely, succinct, yet comprehensive work."--Gerald Early, Merle King Professor of Modern Letters, Washington University, and author of A Level Playing Field: African Americans and the Republic of SportsPraise for the first edition:

"With A Brief History of American Sports, Elliott J. Gorn and Warren Goldstein remind us that the very serious world of play provides a precise mirror of American life and aspiration, a deep, at times painful, but always abiding portrait of who we are."--Ken Burns, documentary film director, and coauthor of Baseball: An Illustrated History

"If history were baseball, Gorn and Goldstein would get credit for a triple play: they have skillfully and imaginatively integrated sports into the framework of American culture and society, produced a pioneering work which should have enduring influence, and given us a scholarly history which is delightful to read. It's a terrific book in every way."--Lawrence W. Levine, University of California at Berkeley
---