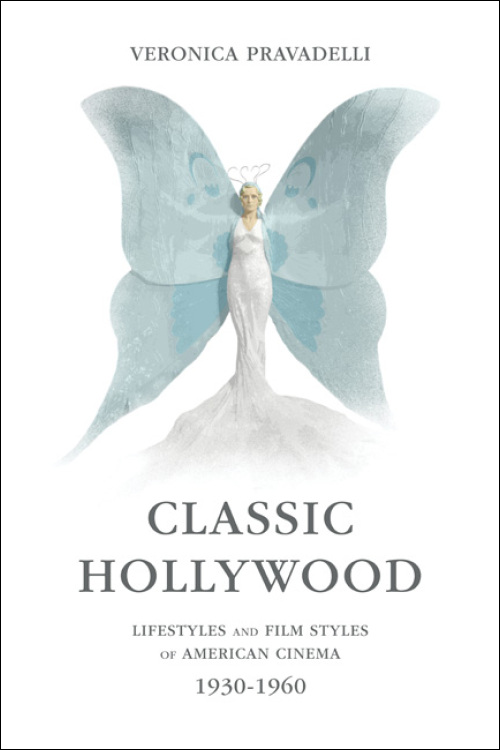 Classic Hollywood
Lifestyles and Film Styles of American Cinema, 1930-1960
Translated by Michael Theodore Meadows
An ambitious reinterpretation of the most storied era in movie history
Cloth – $125
978-0-252-03877-8
Paper – $28
978-0-252-08034-0
eBook – $19.95
978-0-252-09673-0
Publication Date
Cloth: 01/05/2015
About the Book
Studies of "Classic Hollywood" typically treat Hollywood films released from 1930 to 1960 as a single interpretive mass. Veronica Pravadelli complicates this idea. Focusing on dominant tendencies in box office hits and Oscar-recognized classics, she breaks down the so-called classic period into six distinct phases that follow Hollywood's amazingly diverse offerings from the emancipated females of the "Transition Era" and the traditional men and women of the conservative 1930s that replaced it to the Fifties movie musicals and family melodramas that arose after anti-classic genres like film noir and women's films.
Availing herself of the significant advances in film theory and modernity studies that have taken place since similar surveys first saw publication, Pravadelli views Hollywood through strategies as varied as close textural analysis, feminism, psychoanalysis, film style, and study of cinematic imagery, revealing the inconsistencies and antithetical traits lurking beneath Classic Hollywood's supposed transparency. The result is an ambitious, much-needed synthesis of theoretical approaches to a legendary cinematic era.
About the Author
Veronica Pravadelli is a professor of film studies and director of the Center for American Studies at Roma Tre University and a former visiting professor at Brown University. She is the author of several books including Performance, Rewriting, Identity: Chantal Akerman's Postmodern Cinema; Alfred Hitchcock: Notorious; and Le donne del cinema: dive, registe, spettatrici. The Italian edition of Classic Hollywood won two prizes for Best Book in Film Studies.
Reviews
"Panoramic overviews alternate with convincing close readings of dozens of well-known films. . . . In confronting and developing these classic film texts, Pravadelli has produced her own outstanding reading of Hollywood classical style. Highly Recommended."--
Choice
"Pravadelli's examination and contextualization of on-screen gender dynamics of the 1930s-1960s makes a valuable contribution to film studies."--
Journalism History
"Exceptionally well-argued and absorbing." --
Screen
"[An] exceptionally well-argued and absorbing book." --
Screen
---
Blurbs
"Veronica Pravadelli looks back at the classical Hollywood cinema with a powerful magnifying glass. What comes into full view are not only new details, but an entire new geography. Trends, dividing lines, stylistic choices, plots, questions of gender, become much clearer. The result is a cutting-edge analysis, surprising and convincing."--Francesco Casetti, author of Eye of the Century: Film, Experience, Modernity

"Pravadelli has surprising and provocative things to say about genres, and she makes interesting arguments about how certain genres or film cycles can be periodized. Another important aspect of her ambitious book is the feminist perspective she brings to Hollywood history."--James Naremore, author of More than Night: Film Noir and Its Contexts

"One of those books that makes big claims that stretch over time. Pravadelli has read and absorbed a huge archive of feminist film theory. The degree of her knowledge of this archive from the 1980s through the millennium is impressive. What she has done, and is also impressive, is to offer a certain slant on this research. Another virtue is the way in which she incorporates interdisciplinary work in feminist studies giving more attention than is often given to changes in women's lives."--E. Ann Kaplan, author of Trauma Culture: The Politics of Terror and Loss in Media and Literature
---