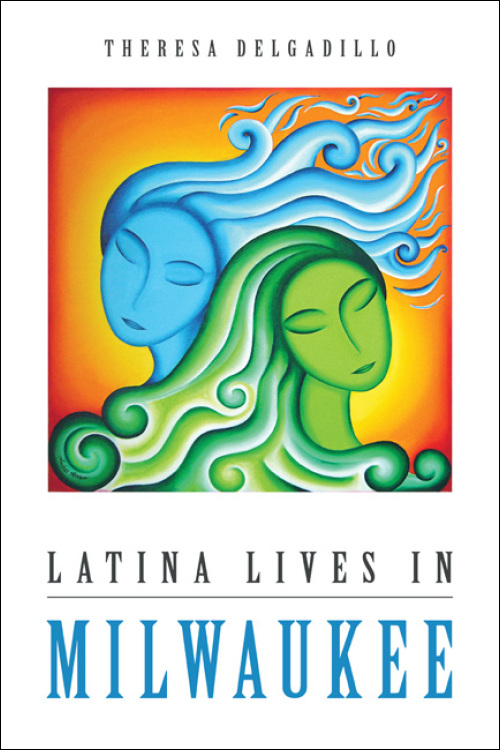 Latina Lives in Milwaukee
The voices of Latina women leaders in a unique moment and place in the history of the Midwest
Cloth – $110
978-0-252-03982-9
Paper – $28
978-0-252-08136-1
eBook – $19.95
978-0-252-09793-5
Publication Date
Cloth: 11/23/2015
About the Book
Milwaukee's small but vibrant Mexican and Mexican American community of the 1920s grew over succeeding decades to incorporate Mexican, Mexican American, Puerto Rican, Cuban, Central American, and Caribbean migration to the city. Drawing on years of interviews and collaboration with interviewees, Theresa Delgadillo offers a set of narratives that explore the fascinating family, community, work, and career experiences of Milwaukee's Latinas during this time of transformation.
Through the stories of these women, Delgadillo caringly provides access to a wide variety of Latina experiences: early Mexican settlers entering careers as secretaries and entrepreneurs; Salvadoran and Puerto Rican women who sought educational opportunity in the United States, sometimes in flight from political conflicts; Mexican women becoming leather workers and drill press operators; and second-generation Latinas entering the professional classes. These women show how members of diverse generations, ethnicities, and occupations embraced interethnic collaboration and coalition but also negotiated ethnic and racial discrimination, domestic violence, workplace hostilities, and family separations.
A one-of-a-kind collection, Latina Lives in Milwaukee sheds light on the journeys undertaken then and now by Latinas in the region, and lays the foundation for the further study of the Latina experience in the Midwest.
Includes interviews with Ramona Arsiniega, Maria Monreal Cameron, Daisy Cubías, Elvira Sandoval Denk, Rosemary Sandoval Le Moine, Antonia Morales, Carmen Murguia, Gloria Sandoval Rozman, Margarita Sandoval Skare, Olga Valcourt Schwartz, and Olivia Villarreal.
* Support for this research received from The Ohio State University College of Arts and Sciences Publication Subvention Grant.
About the Author
Theresa Delgadillo is a professor of English and Chican@ and Latin@ Studies at the University of Wisconsin-Madison. She is the author of Spiritual Mestizaje: Religion, Gender, Race, and Nation in Contemporary Chicana Narrative and coeditor of Building Sustainable Worlds: Latinx Placemaking in the Midwest.
Reviews
"This book is, indeed, an important contribution to the study of Latinas in the Midwest."--
H-LatAm
"
Latina Lives in Milwaukee
can serve as a model for scholars interested in Latinas and education, inspiring them to enhance their research with oral history interviews. . . . Delgadillo has provided future scholars an invaluable resource to expand their own projects." --
Oral History Review
---
Blurbs
"Not only excellent but timely as well. The book will undoubtedly prove to be a valuable resource guide that will not only introduce the literature but also provide an impressive study for experts in Latina cultural studies."--Alvina E. Quintana, author of Home Girls: Chicana Literary Voices

"Theresa Delgadillo and her collaborators create a living archive that highlights the rich and varied experiences, histories, and cultures of a Midwestern Latino community. This book provides the personal stories often absent from required course reading lists, while at the same time demonstrating the importance of region in shaping identity and the immigrant experience."--Natalia Molina, MacArthur Fellow and author of How Race Is Made in America: Immigration, Citizenship, and the Historical Power of Racial Scripts
---