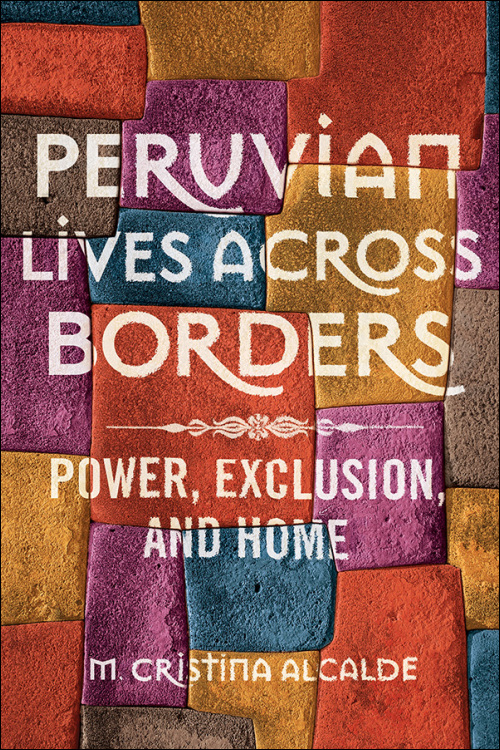 Peruvian Lives across Borders
Power, Exclusion, and Home
Peruvian migrants and their baggage
Cloth – $110
978-0-252-04184-6
Paper – $28
978-0-252-08346-4
eBook – $19.95
978-0-252-05051-0
Publication Date
Paperback: 07/02/2018
Cloth: 07/02/2018
About the Book
In
Peruvian Lives across Borders
, M. Cristina Alcalde examines the evolution of belonging and the making of home among middle- and upper-class Peruvians in Peru, the United States, Canada, and Germany.
Alcalde draws on interviews, surveys, participant observation, and textual analysis to argue that to belong is to exclude. To that end, transnational Peruvians engage in both subtle and direct policing along the borders of belonging. These acts allow them to claim and maintain the social status they enjoyed in their homeland even as they profess their openness and tolerance. Alcalde details these processes and their origins in Peru's gender, racial, and class hierarchies. As she shows, the idea of return—whether desired or rejected, imagined or physical—spurs constructions of Peruvianness, belonging, and home.
Deeply researched and theoretically daring, Peruvian Lives across Borders answers fascinating questions about an understudied group of migrants.
About the Author
M. Cristina Alcalde is an associate professor of gender and women's studies at the University of Kentucky. She is the author of The Woman in the Violence: Gender, Poverty, and Resistance in Peru.
Reviews
"Recommended." --
Choice
---
Blurbs
"Impressive and highly engaging. Hits all the right notes as it takes up transnational migration, a shifting sense of home, and what Cristina Alcalde persuasively calls exclusionary cosmopolitanism among middle class Peruvians."--Florence E. Babb, author of The Tourism Encounter: Fashioning Latin American Nations and Histories

"A compelling ethnographic case study of middle- and upper-class Peruvian migration to the United States, Canada, and Germany. Alcalde offers her readers a unique analysis of the gendered and sexuality-driven intricacies of return."--Ulla Berg, author of Mobile Selves: Migration, Race, and Belonging in Peru and the US
---