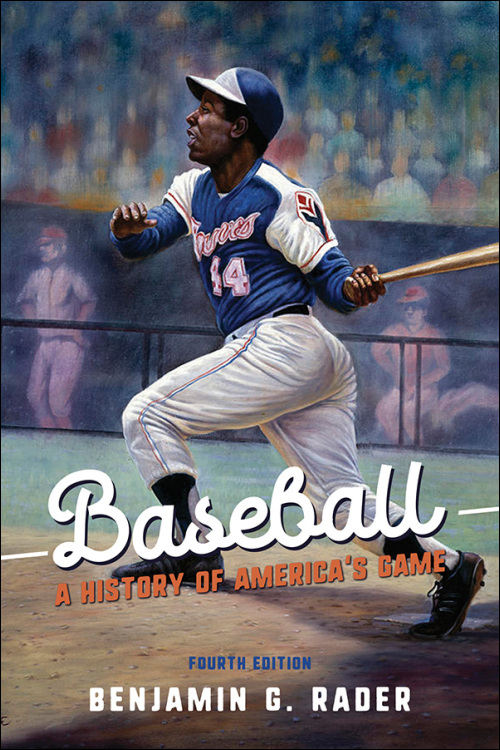 Baseball
A History of America's GameFourth Edition
The pastime from its origins to analytics, now in an updated new edition
Cloth – $99
978-0-252-04205-8
Paper – $22.95
978-0-252-08374-7
eBook – $14.95
978-0-252-05079-4
Publication Date
Paperback: 11/19/2018
Cloth: 11/19/2018
About the Book
Long celebrated as a classic,
Baseball
returns in a new fourth edition that follows the game from its murky origins to the current era of unprecedented prosperity.
Benjamin G. Rader updates the text with a portrait of baseball's new order. He charts an on-the-field game transformed by analytics, an influx of Latino and Asian players, and a generation of players groomed for brute power both on the mound and at the plate. He also analyzes the behind-the-scenes revolution that brought in billions of dollars from a synergy of marketing and branding prowess, visionary media development, and fan-friendly ballparks abuzz with nonstop entertainment. The result is an entertaining and comprehensive tour of a game that, whatever its changes, always reflects American society and culture.
Reviews
---
Blurbs
Praise for earlier editions:

"The best single-volume history of the sport. . . . Tackles the business and organizational evolution of the professional game, while not losing sight of how it was played on the field."--Washington Post Book World

"Baseball reflects Rader's firm grasp of the best and latest scholarship and his insightful understanding of American sport history."--Sporting News
---