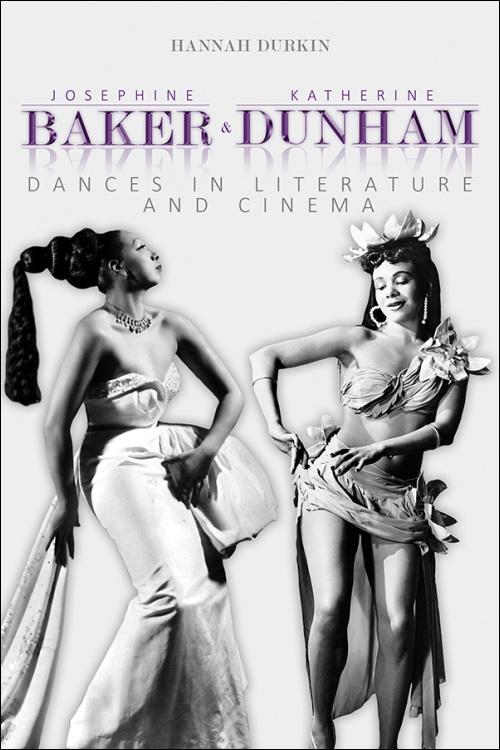 Josephine Baker and Katherine Dunham
Dances in Literature and Cinema
Two great artists creating new visions of black womanhood
Cloth – $110
978-0-252-04262-1
Paper – $27.95
978-0-252-08445-4
eBook – $14.95
978-0-252-05146-3
Publication Date
Paperback: 08/26/2019
Cloth: 08/26/2019
About the Book
Josephine Baker and Katherine Dunham were the two most acclaimed and commercially successful African American dancers of their era and among the first black women to enjoy international screen careers. Both also produced fascinating memoirs that provided vital insights into their artistic philosophies and choices. However, difficulties in accessing and categorizing their works on the screen and on the page have obscured their contributions to film and literature.
Hannah Durkin investigates Baker's and Dunham's films and writings to shed new light on their legacies as transatlantic artists and civil rights figures. Their trailblazing dancing and choreography reflected a belief that they could use film to confront racist assumptions while also imagining—within significant confines—new aesthetic possibilities for black women. Their writings, meanwhile, revealed their creative process, engagement with criticism, and the ways each mediated cultural constructions of black women's identities. Durkin pays particular attention to the ways dancing bodies function as ever-changing signifiers and de-stabilizing transmitters of cultural identity. In addition, she offers an overdue appraisal of Baker's and Dunham's places in cinematic and literary history.
About the Author
Hannah Durkin is a lecturer in literature and film at Newcastle University. She is a coeditor of Visualising Slavery: Art Across the African Diaspora.
Reviews
"The first in-depth analysis of African American dancers Josephine Baker and Katherine Dunham's contributions to cinema." --
Film History
"Hannah Durkin has done a masterful job of excavating the performance histories, memoirs, and cinematic records of Josephine Baker and Katherine Dunham in a transnational context." --
Journal of African American History
---
Blurbs
"Josephine Baker and Katherine Dunham is a tour-de-force brilliantly analyzing the cinematic depictions in a black Atlantic context. The full implications of the European depictions of these wonderful dancers is teased out through exhaustive attention to dancing techniques, cinematography, and the two women's autobiographical writings. A must read for all scholars of African American performance and cultural politics."--Alan Rice, author of Creating Memorials, Building Identities: The Politics of Memory in the Black Atlantic

"The book makes a significant contribution to the field in that it adds to the evolving scholarship on Baker and Dunham. The dance performances of these artists as recreated onscreen are interpreted and read through the lens of a dance critic who interrogates the dancing body, which appropriated diasporic dance techniques over which the artist did not always have control." --Charlene B. Regester, African American Actresses: The Struggle for Visibility, 1900–1960
---