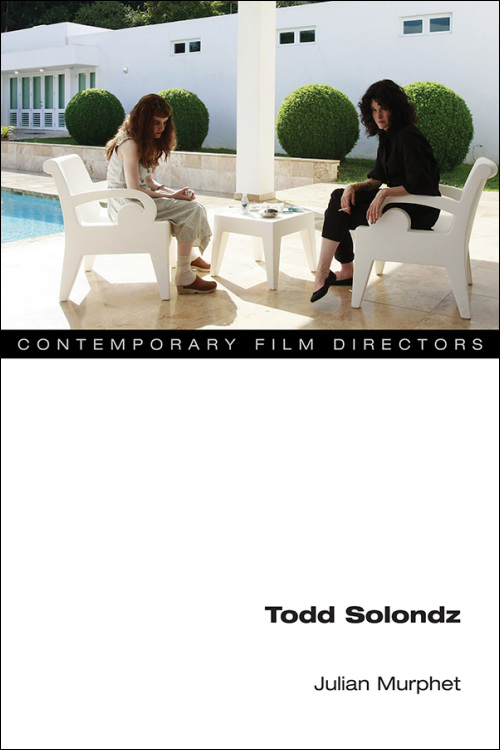 Todd Solondz
Black humor and red ink in the career of the independent filmmaker
Cloth – $110
978-0-252-04276-8
Paper – $22
978-0-252-08459-1
eBook – $14.95
978-0-252-05162-3
Publication Date
Paperback: 08/19/2019
Cloth: 08/19/2019
About the Book
Films like
Welcome to the Dollhouse
and
Happiness
established Todd Solondz as independent cinema's premier satirist. Blending a trademark black humor into atmospheres of grueling bleakness, Solondz repeatedly takes moviegoers into a bland suburban junk space peopled by the damaged, the neglected, and the depraved.
Julian Murphet appraises the career of the controversial, if increasingly ignored, indie film auteur. Through close readings and a discussion with the director, Murphet dissects how Solondz's themes and techniques serve stories laden with hot-button topics like pedophilia, rape, and family and systemic cruelty. Solondz's uncompromising return to the same motifs, stylistic choices, and characters rejects any idea of aesthetic progression. Instead, he embraces an art of diminishing returns that satirizes the laws of valuation sustaining what we call cinema. It also reflects both Solondz's declining box office fortunes and the changing economics of independent film in an era of financial contraction.
About the Author
Julian Murphet is Scientia Professor in film and literature in the School of the Arts and Media at the University of New South Wales. His books include Faulkner's Media Romance and Multimedia Modernism: Literature and the Anglo-American Avant-garde.
Reviews
"Julian Murphet's
Todd Solondz
(published by the University of Illinois Press) makes me willing to at least give the director another look. Murphet defines the filmmaker as a satirist; Solondz isn't just trying to be disgusting but composes his bleak humor as a critique of a disgusting society." --
Shepherd Express
---
Blurbs
"Todd Solondz, the dark horse of independent American cinema, has somehow escaped critical appraisal—until now. With this theoretically innovative and eminently readable volume, Julian Murphet has reframed Solondz's inimitable brand of cinema as a social document that comes closer to capturing the experience of late capitalism in the United States than the work of any other living filmmaker. Murphet's achievement is to show unequivocally that this world, a deracinated junk space filled with pedophiles and perverts, is our own. This book will be an indispensable guide to all of us that wonder about the hideously kitsch and just plain hideous aesthetic that has evolved over the duration of Solondz's career, and perhaps why it all feels so nauseatingly familiar."--Mark Steven, author of Splatter Capital: A Guide for Surviving the Horror Movie We Collectively Inhabit

"Julian Murphet's penetrating intelligence meets its match in Todd Solondz's depthless abjection; surprisingly and superbly, it is a match made in heaven. Or perhaps in hell, the hell of the present that we must trust our most intrepid thinkers to explore, to challenge, and to discover within it not salvation but a livable world glowing with the possibility that we can survive it and enter the next world alive."--Joshua Clover, author of Riot. Strike. Riot: The New Era of Uprisings
---