Black Rodeo
A History of the African American Western
A close look at the African American western from the 1950s to today
Cloth – $110
978-0-252-04487-8
Paper – $24.95
978-0-252-08697-7
eBook – $14.95
978-0-252-05402-0
Publication Date
Paperback: 02/28/2023
Cloth: 02/28/2023
About the Book
African American westerns have a rich cinematic history and visual culture. Mia Mask examines the African American western hero within the larger context of film history by considering how Black westerns evolved and approached wide-ranging goals. Woody Strode's 1950s transformation from football star to actor was the harbinger of hard-edged western heroes later played by Jim Brown and Fred Williamson. Sidney Poitier's
Buck and the Preacher
provided a narrative helmed by a groundbreaking African American director and offered unconventionally rich roles for women. Mask moves from these discussions to consider blaxploitation westerns and an analysis of Jeff Kanew's hard-to-find 1972 documentary about an all-Black rodeo. The book addresses how these movies set the stage for modern-day westploitation films like
Django Unchained
. 
A first-of-its kind survey, Black Rodeo illuminates the figure of the Black cowboy while examining the intersection of African American film history and the western.
About the Author
Mia Mask
 is a professor of film at Vassar College, where she holds the Mary Riepma Ross 1932 endowed chair of film. She has appeared on CNN's
The Movies
, the Smithsonian Channel, the Criterion Channel, and has provided commentary on National Public Radio. Her books include
Poitier Revisited: Reconsidering a Black Icon in the Obama Age
and
Divas on Screen: Black Women in American Film
.
---
Also by this author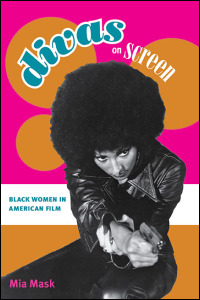 Reviews
---
Blurbs
"Mask provides an insightful commentary on the Civil Rights era and its African American-themed Westerns from today's perspective."--Angela Aleiss, author of Hollywood's Native Americans: Stories of Identity and Resistance
---