Page:
1
2
3
4
Asian American Studies
Culture, Community, and Health Politics, 1880-1950
Author: Susan L. Smith
Pub Date: October 2005

The separate but unequal politics of health affecting American minority women learn more...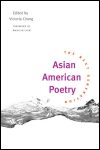 Author: Edited by Victoria M. Chang
Pub Date: June 2004

The work of a second generation of Asian American poets who are taking the best of the prior generation, but also breaking conventional patterns learn more...

Author: Daniel M. Masterson with Sayaka Funada-Classen
Pub Date: December 2004

This book chronicles the experience of the first Japanese immigrants and their descendents in Latin America during the past century particularly emphasizing their struggle to adapt to their new homelands while retaining strong ties to their cultural heritage. learn more...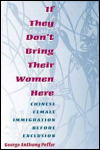 Chinese Female Immigration before Exclusion
Author: George Anthony Peffer
Pub Date: 1999

learn more...

Asian Americans, Latinos, and Whites in a Los Angeles Suburb
Author: Leland T. Saito
Pub Date: 1998

learn more...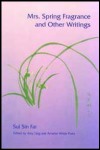 Author: Sui Sin Far
Pub Date: 1995

learn more...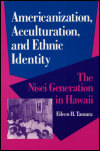 The Nisei Generation in Hawaii
Author: Eileen H. Tamura
Pub Date: 1994

learn more...

Page:
1
2
3
4