Page:
1
2
3
4
Asian Studies
Chinese Women Soldiers on the Long March
Author: Helen Praeger Young
Pub Date: Cloth: 2001; Paper: 2007

Women in the Red Army restored to the history of the Long March learn more...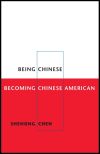 Author: Shehong Chen
Pub Date: May 2006

learn more...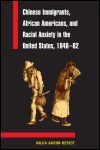 Author: Najia Aarim-Heriot
Pub Date: Cloth: 2003; Paper: 2006

Comparisons of the treatment of the Chinese and African-Americans in the U.S. in the 19th century learn more...

Chinese Women Garment Workers in New York City, 1948-92
Author: Xiaolan Bao
Pub Date: 2006

Bao looks at the dramatic 1982 strike of 20,000 Chinese-American garment workers (most of them women) and explores the profound transformation of family culture that enabled this uncharacteristic militancy and organized protest. learn more...

Culture, Community, and Health Politics, 1880-1950
Author: Susan L. Smith
Pub Date: October 2005

The separate but unequal politics of health affecting American minority women learn more...

Author: Daniel M. Masterson with Sayaka Funada-Classen
Pub Date: December 2004

This book chronicles the experience of the first Japanese immigrants and their descendents in Latin America during the past century particularly emphasizing their struggle to adapt to their new homelands while retaining strong ties to their cultural heritage. learn more...

Author: Edited by Bonnie G. Smith
Pub Date: September 2004

Top scholars on the major issues in women's history around the world learn more...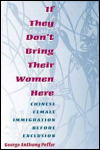 Chinese Female Immigration before Exclusion
Author: George Anthony Peffer
Pub Date: 1999

learn more...

Gender and Caste in Nepal
Author: Mary M. Cameron
Pub Date: 1998

learn more...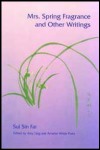 Author: Sui Sin Far
Pub Date: 1995

learn more...

Page:
1
2
3
4