Previous
8
9
10
11
12
13
14
15
16
17
African American Studies

A Documentary History of the African American Experience in Sport
Author: David K. Wiggins and Patrick B. Miller
Pub Date: April 2005

A chronicle of significant athletic events and the lives and careers of numerous black sports heroes---and the very significant role of sports in the history of race relations in the U.S. learn more...

Author: Richard T. Hughes
Pub Date: 2004

Exploring the history of the myths that define American identity, the ways many Americans have absolutized those myths, and the ways African Americans and other dissenters have exposed those myths for their discriminatory dimensions learn more...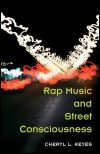 Author: Cheryl L. Keyes
Pub Date: 2004

Rap from its earliest roots to the present day learn more...

How Race and Complexion Matter in the "Color-Blind" Era
Author: Edited by Cedric Herring, Verna M. Keith, and Hayward Derrick Horton
Pub Date: August 2004

A collection of essays questioning the truth of American's color-blind society from outside and inside communities of color. learn more...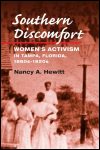 Women's Activism in Tampa, Florida, 1880s-1920s
Author: Nancy A. Hewitt
Pub Date: Cloth: 2001; Paper: 2004

A historical examination of multiracial women's activism in the cigar factories of Tampa Florida learn more...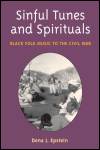 Black Folk Music to the Civil War
Author: Dena J. Epstein
Pub Date: September 2003

Classic study of black slave music in America learn more...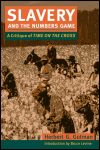 A Critique of Time on the Cross
Author: Herbert G. Gutman
Pub Date: September 2003

A brilliant contribution to continuing debates about slavery and slave consciousness in pre-Civil War America learn more...

A Black Family's Claim to the Confederate Anthem
Author: Howard L. Sacks and Judith Rose Sacks
Pub Date: November 2003

Who really wrote the classic song "Dixie"? A white musician, or an African American family of musicians and performers? learn more...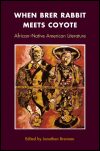 African-Native American Literature
Author: Edited by Jonathan Brennan
Pub Date: June 2003

An exploration of the literature, history, and culture of people of mixed African-Native American descent learn more...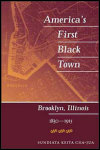 Brooklyn, Illinois, 1830-1915
Author: Sundiata Keita Cha-Jua
Pub Date: 2002

The courageous story of the first all-Black free town in the United States learn more...

Previous
8
9
10
11
12
13
14
15
16
17