Page:
1
2
3
4
5
6
7
8
Communications & Information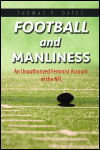 An Unauthorized Feminist Account of the NFL
Author: Thomas P. Oates
Pub Date: April 2017

Tackling the problem of how the NFL measures men learn more...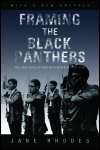 The Spectacular Rise of a Black Power Icon
Author: Jane Rhodes
Pub Date: February 2017

The Black Panthers' rise to prominence and notoriety learn more...

Globalization and Environmental Discourses
Author: Patrick D. Murphy
Pub Date: April 2017

How the media pushes us to save the whales and devour all the fish learn more...

Author: Christopher Ali
Pub Date: March 2017

The way forward for regulatory support of a fundamental public good learn more...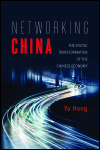 The Digital Transformation of the Chinese Economy
Author: Yu Hong
Pub Date: 2017

A political economy of China's new digital capitalism learn more...

Race and Crisis Capitalism in Pop Culture
Author: Camilla Fojas
Pub Date: March 2017

The victims of capitalism and other catastrophes learn more...

Sport Celebrity and the Laws of Reputation
Author: Sarah K. Fields
Pub Date: May 2016

The evolving legal definition of "out of bounds" learn more...

Race and Violence in U.S. Law and Politics
Author: Sara L. McKinnon
Pub Date: September 2016

The winding, still-unfinished road to justice for women seeking asylum learn more...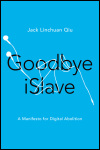 A Manifesto for Digital Abolition
Author: Jack Linchuan Qiu
Pub Date: October 2016

Lifting the silicon heel from workers' lives learn more...

The Image of Native Americans in the Pictorial Press
Author: John M. Coward
Pub Date: July 2016

Sketching the form and figure of how whites came to see and understand Native Americans learn more...

Page:
1
2
3
4
5
6
7
8