Page:
1
2
3
Communications & Information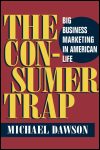 Big Business Marketing in American Life
Author: Michael Dawson
Pub Date: 2005

Why the much-advertised American way of life continues to grow more socially, economically, and environmentally costly and less citizen-friendly -- and what we should do about it learn more...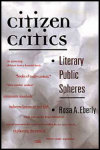 Author: Rosa A. Eberly
Pub Date: February 2000

How four rancorous censorship debates changed the way we talk about controversial books learn more...

The Industry and Its Critics
Author: William Boddy
Pub Date: 1992

learn more...


The Authoritarian, Libertarian, Social Responsibility, and Soviet Communist Concepts of What the Press Should Be and Do
Author: Fredrick S. Siebert, Theodore Peterson, and Wilbur Schramm
Pub Date: 1963

learn more...

Page:
1
2
3