Page:
1
2
Environment
Democracy, Place, and Global Justice
Author: Herbert Reid and Betsy Taylor
Pub Date: March 2010

An empowering application of critical social and ecological theory learn more...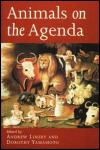 Questions about Animals for Theology and Ethics
Author: Edited by Andrew Linzey and Dorothy Yamamoto
Pub Date: 1998

learn more...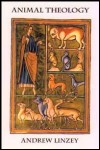 Author: Andrew Linzey
Pub Date: 1995

Respecting the worth and the rights of animals learn more...

Page:
1
2