Page:
1
2
History, World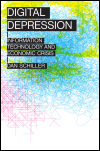 Information Technology and Economic Crisis
Author: Dan Schiller
Pub Date: October 2014

A new political economy of digital capitalism learn more...

Historical Perspectives on Smell
Author: Jonathan Reinarz
Pub Date: March 2014

Elevating the history of an ephemeral and evocative "lower" sense learn more...

A Cultural History of Touch
Author: Constance Classen
Pub Date: May 2012

How did the past feel? learn more...

A Brief History of Communication for Development and Social Change
Author: Emile G. McAnany
Pub Date: April 2012

Invigorating global social change through communication learn more...

Finding Women in the Sources
Author: Edited by Nupur Chaudhuri, Sherry J. Katz, and Mary Elizabeth Perry
Pub Date: July 2010

Reconstructing the lives of women lost to historical record learn more...

Interrogating the African Diaspora
Author: Edited by Jean Muteba Rahier, Percy C. Hintzen, and Felipe Smith
Pub Date: November 2010

Locating and connecting diasporic identities on the global scene learn more...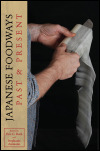 Author: Edited by Eric C. Rath and Stephanie Assmann
Pub Date: November 2010

The first English-language compilation of research on Japanese cooking and food culture learn more...

New Histories of Black People
Author: Edited by Dawne Y. Curry, Eric D. Duke, and Marshanda A. Smith
Pub Date: August 2009

Exciting perspectives on the black diaspora's global histories learn more...

Reading the Qur'an in Indonesia
Author: Pieternella van Doorn-Harder
Pub Date: November 2006

The surprising work of women in, on, and through Islam learn more...

Page:
1
2