Page:
1
2
3
4
5
Latino/Latin American Studies
Author: Edited by Nilda Flores-González, Anna Romina Guevarra, Maura Toro-Morn, and Grace Chang
Pub Date: August 2013

Interdisciplinary perspectives on an underrepresented labor force learn more...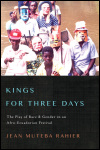 The Play of Race and Gender in an Afro-Ecuadorian Festival
Author: Jean Muteba Rahier
Pub Date: May 2013

A vibrant study of symbol and social significance in one of Ecuador's black populations learn more...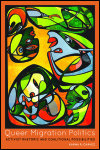 Activist Rhetoric and Coalitional Possibilities
Author: Karma R. Chávez
Pub Date: November 2013

Linking activism in queer politics and immigration learn more...

Author: Erica Lorraine Williams
Pub Date: December 2013

How sexism, racism, and socio-economic inequality interact in the Brazilian sex industry learn more...

Author: Edited by Carol Williams
Pub Date: November 2012

The working lives of Indigenous women learn more...

Person and Ritual in Indigenous Chile
Author: Magnus Course
Pub Date: December 2011

A nuanced exploration of one of the largest and least understood indigenous peoples learn more...

Narratives of a Movement from Latino Chicago
Author: Leonard G. Ramírez with Yenelli Flores, María Gamboa, Isaura González, Victoria Pérez, Magda Ramírez-Castañeda, and Cristina Vital
Pub Date: October 2011

Dynamic stories from the Chicago Chicano movement learn more...

The Cultural Turns of U.S. Puerto Ricans
Author: Marc Zimmerman
Pub Date: November 2011

A visual and textual journey through the cultural contributions of Puerto Rican artists in the United States learn more...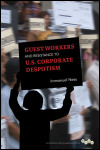 Author: Immanuel Ness
Pub Date: October 2011

Exposing the corporate structures behind exploitative migrant labor programs learn more...


Author: José Gamaliel González
Pub Date: July 2010

A candid, authentic account of a life in Latino art and politics learn more...

Page:
1
2
3
4
5