Page:
1
2
3
4
5
Literary Studies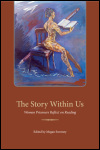 Women Prisoners Reflect on Reading
Author: Edited by Megan Sweeney
Pub Date: October 2012

Exploring the reading experiences of incarcerated women learn more...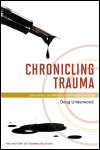 Journalists and Writers on Violence and Loss
Author: Doug Underwood
Pub Date: October 2011

A searing study of the intersection of journalism, fiction, and traumatic violence learn more...

The Cultural Turns of U.S. Puerto Ricans
Author: Marc Zimmerman
Pub Date: November 2011

A visual and textual journey through the cultural contributions of Puerto Rican artists in the United States learn more...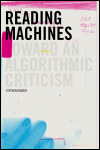 Toward an Algorithmic Criticism
Author: Stephen Ramsay
Pub Date: December 2011

Rethinking digital literary criticism by situating computational work within the broader context of the humanities learn more...

Entitlement Claims and the Critique of Empathy
Author: Amy Shuman
Pub Date: 2010

A critical assessment of collective memories, small world stories, and other allegories of everyday life learn more...

Author: Lisa Woolfork
Pub Date: December 2008

A unique study of slavery reenactments and performances in African American literature and culture learn more...

An Introduction to Autopoetics
Author: Ira Livingston
Pub Date: November 2006

A shift in how we understand the world and ourselves, further displacing the nature/culture divide once so definitive for modernity learn more...

The First Century of Afro-American Autobiography, 1760-1865
Author: William L. Andrews
Pub Date: 1988

learn more...

Page:
1
2
3
4
5