Page:
1
2
3
4
Philosophy

Author: Edited by Andrew Linzey and Clair Linzey
Pub Date: January 2018

A bold challenge to human cruelty and indifference learn more...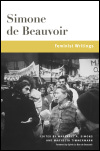 Author: Simone de Beauvoir Edited by Margaret A. Simons and Marybeth Timmermann
Pub Date: March 2015

The philosopher's writings on, and engagement with, twentieth century feminism learn more...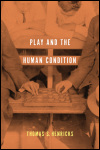 Author: Thomas S. Henricks
Pub Date: May 2015

A cutting-edge reappraisal of the causes, contours, and consequences of play learn more...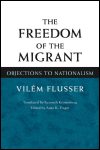 Objections to Nationalism
Author: Vilém Flusser
Pub Date: Cloth: 2003; Paper: May 2013

The first English translation of the German philosopher's 1994 book learn more...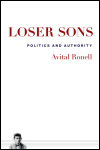 Author: Avital Ronell
Pub Date: Cloth: 2012; Paper: September 2013

A chip off the old block, and a disastrous chip on the shoulder learn more...

Author: Simone de Beauvoir
Pub Date: July 2012

New translations illustrate Beauvoir's political engagement and cultural critique learn more...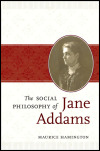 Author: Maurice Hamington
Pub Date: November 2009

A sustained analysis of how Addams gave American pragmatism a radical, revolutionary edge learn more...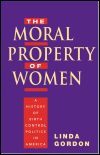 A History of Birth Control Politics in America
Author: Linda Gordon
Pub Date: 2007

The most complete history of birth control ever written learn more...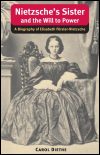 A Biography of Elisabeth Förster-Nietzsche
Author: Carol Diethe
Pub Date: July 2007

Elizabeth Förster-Nietzsche's own will to power and its effects on Nietzsche, his life, and his reputation learn more...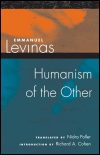 Author: Emmanuel Levinas
Pub Date: 2006

This work, a philosophical reaction to prevailing nihilism in the 1960's is urgent reading today when a new sort of nihilism, parading in the very garments of humanism, threatens to engulf our civilization. ---- A key text in Levinas' work, introduces the concept of the humanity of each human being as only understood and discovered through understanding the humanity of others first learn more...

Page:
1
2
3
4