Page:
1
2
3
4
5
6
7
8
9
10
Browse by Author - A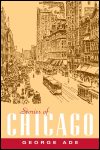 Author: George Ade
Pub Date: June 2003

Revealing stories about the social life of Chicago in the 1890s with illustrations from renouned illustrator John T. McCutcheon. learn more...



Theoretical Issues in Twentieth-Century Black Literature
Author: Sandra Adell
Pub Date: 1994

learn more...



Author: Edited by Sandra Adell
Pub Date: January 2016

Groundbreaking twenty-first-century works for classes, actors, and theatergoers learn more...


Illicit Sexuality, Nationalism, and Politics in Colonial Nigeria, 1900-1958
Author: Saheed Aderinto
Pub Date: January 2015

Examining the intersection of sex work and the imperial project in British Nigeria learn more...


The Brown County Jamboree and Bill Monroe's Bluegrass Festivals
Author: Thomas A. Adler
Pub Date: June 2011

A long look back at the home of legendary bluegrass festivals and jamborees learn more...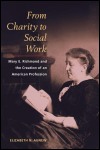 Mary E. Richmond and the Creation of an American Profession
Author: Elizabeth N. Agnew
Pub Date: January 2004

Examination of the development of modern social work from its roots in late 19th Century charity through the 1920's, focusing on the life and leadership of Mary E. Richmond. Highlights the important role of charity organization philosophy in the transformation from voluntary charity to professional social work. learn more...


Author: Michael Agnew
Pub Date: MAY 2014

A region-wide guide to the dynamic Midwestern craft beer scene learn more...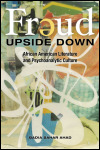 African American Literature and Psychoanalytic Culture
Author: Badia Sahar Ahad
Pub Date: November 2010

A salient take on psychoanalysis as a cultural phenomenon, intersecting with African American literature learn more...


Author: Edited by Karen Ahlquist
Pub Date: September 2006

The chorus and its effect on music and the world learn more...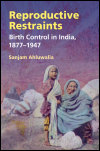 Birth Control in India, 1877-1947
Author: Sanjam Ahluwalia
Pub Date: January 2008

An investigation of elitist initiatives to limit population growth in India learn more...


Page:
1
2
3
4
5
6
7
8
9
10