Previous
5
6
7
8
9
10
11
12
13
14
Next
Browse by Author - B
Author: Chad Berry
Pub Date: March 2000

Examines one of the largest internal immigrations in the U.S., allowing those migrating workers the opportunity to talk about how their migration influenced their lives and futures learn more...



Gender and Slavery in Antebellum Georgia
Author: Daina Ramey Berry
Pub Date: Cloth: 2007; Paper: 2010

Examining how labor and economy shaped family life for both women and men among the enslaved learn more...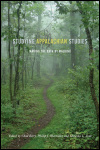 Making the Path by Walking
Author: Edited by Chad Berry, Phillip J. Obermiller, and Shaunna L. Scott
Pub Date: July 2015

An invigorating challenge to the field's status quo learn more...


Author: Giorgio Bertellini
Pub Date: January 2015

Exploring the individual style and ever-shifting films of the award-winning Balkan auteur learn more...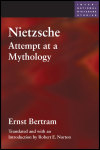 Author: Ernst Bertram
Pub Date: February 2009

The only English translation of a crucial interpretation of Nietzsche learn more...


Author: Michael T. Bertrand
Pub Date: 2005

How a white take on black sounds revolutionized race relations learn more...


Western Anti-Negro Prejudice and the Slavery Extension Controversy
Author: Eugene H. Berwanger
Pub Date: March 2002

learn more...


Colorado Territory, 1861-76
Author: Eugene H. Berwanger
Pub Date: April 2007

A vivid description of Colorado's beginnings learn more...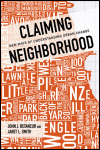 New Ways of Understanding Urban Change
Author: John J. Betancur and Janet L. Smith
Pub Date: October 2016

How power and perception transforms the City of Neighborhoods learn more...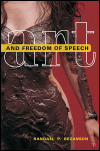 Author: Randall P. Bezanson
Pub Date: September 2009

Art on trial: exploring the Supreme Court's rulings on free expression learn more...


Previous
5
6
7
8
9
10
11
12
13
14
Next