Previous
3
4
5
6
7
8
9
10
11
12
Next
Browse by Author - C
Author: William and Aimee Lee Cheek
Pub Date: 1996

learn more...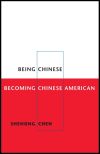 Author: Shehong Chen
Pub Date: May 2006

learn more...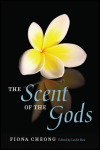 Author: Fiona Cheong
Pub Date: December 2011

A sensitive, stirring novel of one girl's formative years during Singapore's emergence as an independent nation learn more...


Author: Robert W. Cherny
Pub Date: April 2017

A political biography of the great California muralist learn more...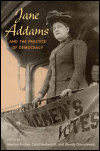 Author: Edited by Marilyn Fischer, Carol Nackenoff, and Wendy Chmielewski
Pub Date: February 2009

A fresh, interdisciplinary approach to Addams's thought on democracy, citizenship, and international peace learn more...


Feminism, Imperialism, and Transnational Solidarity
Author: Edited by Elora Halim Chowdhury and Liz Philipose
Pub Date: October 2016

Women enacting friendship across multiple borders learn more...


Author: Barbara Christian
Pub Date: October 2007

A passionate and celebrated pioneer in her own words learn more...


Journalism in Democratic Societies
Author: Clifford G. Christians, Theodore L. Glasser, Denis McQuail, Kaarle Nordenstreng, and Robert A. White
Pub Date: July 2009

A contemporary analysis of mass media and modern democracy learn more...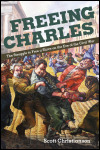 The Struggle to Free a Slave on the Eve of the Civil War
Author: Scott Christianson
Pub Date: February 2010

The dramatic, daring rescue of a fugitive slave learn more...



Author: A. V. Christie
Pub Date: 1997

learn more...


Previous
3
4
5
6
7
8
9
10
11
12
Next