1
2
3
4
5
6
7
8
9
10
Next
Browse by Author - R
Author: Gary B. Reid
Pub Date: January 2015

The premier guide to the lives and work of bluegrass icons learn more...


Historical Perspectives on Smell
Author: Jonathan Reinarz
Pub Date: March 2014

Elevating the history of an ephemeral and evocative "lower" sense learn more...


The Politics of Women's Bodies in France
Author: Sandra Reineke
Pub Date: May 2011

How women's writings brought together female readers to fight for reproductive rights learn more...


Sex, Science, and Delinquent Girls, 1890-1960
Author: Michael A. Rembis
Pub Date: Cloth: 2011; Paper: February 2013

A historical study of the treatment of troubled girls, often perceived as threats to the American race learn more...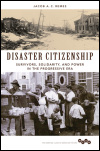 Survivors, Solidarity, and Power in the Progressive Era
Author: Jacob A. C. Remes
Pub Date: January 2016

The clash of reformers and survivors in the aftermath of catastrophe learn more...


Roots Music Photographs from the Great Depression
Author: Rich Remsberg
Pub Date: April 2010

Poignant images of music making during the Depression, captured with precision and purpose learn more...


The Story of a Christian Motorcycle Gang
Author: Rich Remsberg
Pub Date: September 2000

A beautifully done photo-documentary book that explores the highly unusual world of a subset of Bikers who coninue their Biker lifestyle, but in the service of Christianity. learn more...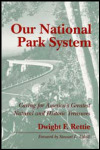 Caring for America's Greatest Natural and Historic Treasures
Author: Dwight F. Rettie
Pub Date: 1996

learn more...



Sparrows Point and the Rise and Ruin of American Industrial Might
Author: Mark Reutter
Pub Date: 2004

An expanded and updated edition featuring 26 pages of photos, an author's preface, and a new chapter detailing the devastating effects of Bethlehem Steel's bankruptcy titled "The Discarded American Worker" learn more...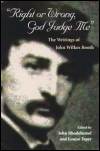 The Writings of John Wilkes Booth
Author: Edited by John Rhodehamel and Louise Taper
Pub Date: 2001

learn more...


1
2
3
4
5
6
7
8
9
10
Next