Page:
1
2
3
4
5
6
7
Browse by Author - T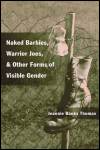 Author: Jeannie Banks Thomas
Pub Date: October 2003

This book is a study of everyday, gendered sculptural figures, including Barbie and G. I. Joe learn more...


A Classic Work in Immigration History
Author: William I. Thomas and Florian Znaniecki
Pub Date: 1995

learn more...


Queer Theory and the Subject of Heterosexuality
Author: Edited by Calvin Thomas
Pub Date: 2000

learn more...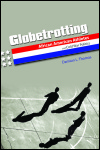 African American Athletes and Cold War Politics
Author: Damion L. Thomas
Pub Date: Cloth: 2012; Paper: February 2017

Deploying African American sports stars in the Cold War learn more...


Sexuality and the New African American Middle Class
Author: Lisa B. Thompson
Pub Date: Cloth: 2009; Paper: August 2012

Representing the sexuality of black middle-class women in contemporary popular culture learn more...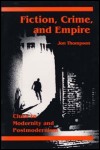 Clues to Modernity and Postmodernism
Author: Jon Thompson
Pub Date: 1993

learn more...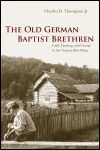 Faith, Farming, and Change in the Virginia Blue Ridge
Author: Charles D. Thompson Jr.
Pub Date: June 2006

A traditional community's struggle to define itself in the face of agricultural change learn more...


Mountaineers, Liquor Bosses, and Lawmen in the Moonshine Capital of the World
Author: Charles D. Thompson Jr.
Pub Date: May 2011

A rousing tale of moonshine and conspiracy in Depression-era rural Virginia learn more...


The Racial Politics of Music and Dance in North American Slavery
Author: Katrina Dyonne Thompson
Pub Date: February 2014

A stage-level view of black musical performance and early American conceptualizations of race learn more...


Toward an Embodied Practice
Author: Becky Thompson
Pub Date: August 2017

A lesson plan for bringing higher awareness to education learn more...


Page:
1
2
3
4
5
6
7