Page:
1
2
3
4
5
6
The History of Communication

Acquiring Editor: Daniel Nasset
Series Editors: Robert W. McChesney and John C. Nerone

This series invites original and well-researched books on the history of media--radio, TV, newspapers, magazines, the Internet--and on their many functions as reporters, advertisers, opinion leaders, public relations for government and corporate interests, and businesses that compete with each other. Histories of major media, biographies of important figures, and studies of key events in communications are welcome. Essay collections are not encouraged.

See our featured title flyer here.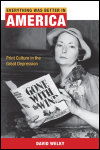 Print Culture in the Great Depression
Author: David Welky
Pub Date: May 2008

American mass culture's conservative response to the Great Depression and the coming of World War II learn more...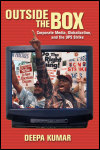 Corporate Media, Globalization, and the UPS Strike
Author: Deepa Kumar
Pub Date: 2008

A provocative analysis of the media's role in the 1997 United Parcel Service workers' strike learn more...


The Religious Roots of the Secular Press
Author: Doug Underwood
Pub Date: 2008

A comprehensive historical examination of the relationship between the journalistic and religious traditions in the United States learn more...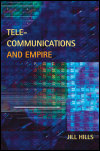 Author: Jill Hills
Pub Date: December 2007

Power relations within the global telecommunications empire learn more...



Author: Randall P. Bezanson
Pub Date: October 2007

A stimulating exploration of American freedom of the press learn more...


A History of American Newspapers and Their Readers
Author: David Paul Nord
Pub Date: 2007

The significance of news and the institutions that produce it to American history learn more...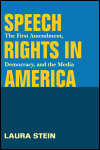 The First Amendment, Democracy, and the Media
Author: Laura Stein
Pub Date: September 2007

How and why the First Amendment fails to protect speech rights learn more...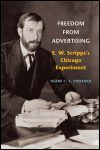 E. W. Scripps's Chicago Experiment
Author: Duane C. S. Stoltzfus
Pub Date: January 2007

Scripps' revolutionary attempt to produce a newspaper without advertising learn more...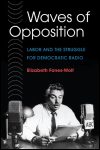 Labor and the Struggle for Democratic Radio
Author: Elizabeth Fones-Wolf
Pub Date: October 2006

A riveting look at the rise of labor radio learn more...



Consumer Activism and Corporate Public Relations in the 1930s
Author: Inger L. Stole
Pub Date: June 2006

The dynamic relationship between Depression-era consumer rights groups and advertisers learn more...


Page:
1
2
3
4
5
6